It was a beautiful fall morning on Saturday, November 4th. For some this was just a typical fall day, but for couple Shannon Harvath and Stephen Meckley, this was the day both would finally take hands and say "I-do". Every couple wants their wedding day to go smoothly, and for Shannon and Stephen theirs flowed seamlessly. It was a wonderful day filled with heart-warming moments and to top it all off, an amazing couple!
Our day began at Shannon's mothers' house as she prepared herself for the big day. Her dress was stunning and fit absolutely perfectly.
While photographing Shannon with her mother and daughter, emotions filled the air. It was beautiful to see everyone filled with such joy. 
Once Shannon was ready, we made our way over to their gorgeous wedding venue, the Fish Pond West. The colors were absolutely remarkable.
Finally we were able to catch up with Stephen who was very eager to be marrying his best friend. We photographed with him, his family, and all of the groomsmen right before the ceremony began.
The ceremony was a beautiful celebration of love between Stephen and Shannon. As the bride and groom kissed for the first time as husband and wife, there was an eruption of happiness throughout the room.
We moved over to Geissler Farms for our formal photographs. We started with the beautiful Meckley family who all had huge smiles on their faces. There was no doubt that Shannon and Stephen were perfect for one another.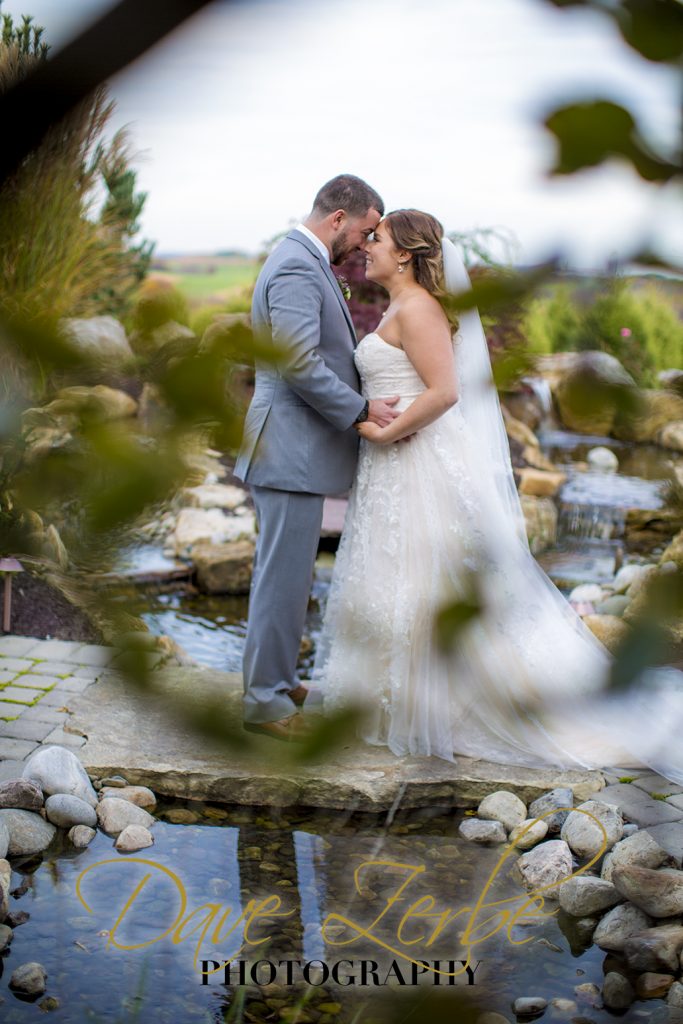 As soon as we finished with family formals, we began to photograph the bride and groom. We captured some of the most beautiful moments with these two just in time to make it to their reception.
Once the couple made it back to the reception venue, it was finally time for them to not stress and to celebrate with their friends and family.
Their reception had some fun events including the traditional cake cutting and an always fun bouquet and garter toss. Everyone was having a great time especially the guys in the wedding party who were dancing anywhere they could!
We had a great day photographing the Harvath and Meckley wedding. From the beautiful weather to the extremely small details, it was a picture perfect day. These two really know how to throw a party! We cannot wait to work more with this family in the future.
---
Photographers:
Photographer: Wayne Becker
Photojournalist: Kaylie Vrabel