Kemfort's Cottage in Pottsville, PA is a true hidden gem wedding venue. From the lush fields and beautiful backdrops of the exterior to the stunning interior designs, this place is perfect if you're looking for a smaller intimate wedding. For Jennifer Jenkins and Brandon Duncan, the setting couldn't have been anymore perfect for their very special day.
From the moment we arrived at Kemfort's it was nothing but smooth sailing as both Jennifer and Brandon were on top of things. The day had a really nice flow to it with a "first look" before the ceremony. We love when couples choose to do a "first look" because it lets us get all of the family and bridal portraits done before the ceremony even begins. That then leaves the couple to have the rest of the night to party with family and friends.
Our day began at the bed and breakfast where Jennifer and Branden were getting ready for their big day. They were extremely excited to start their big day. Here, after slipping into her stunning dress, Jennifer's grandmother is adding a beautiful neckless that includes her wedding band. It was a very touching moment as it happened.
After the couples intimate "first look", we took them out into an open field behind Kemfort's Cottage for some formal and candid photographs. The blue sky contrasted quite well with the lush green landscape giving us some wonderful photo opportunities.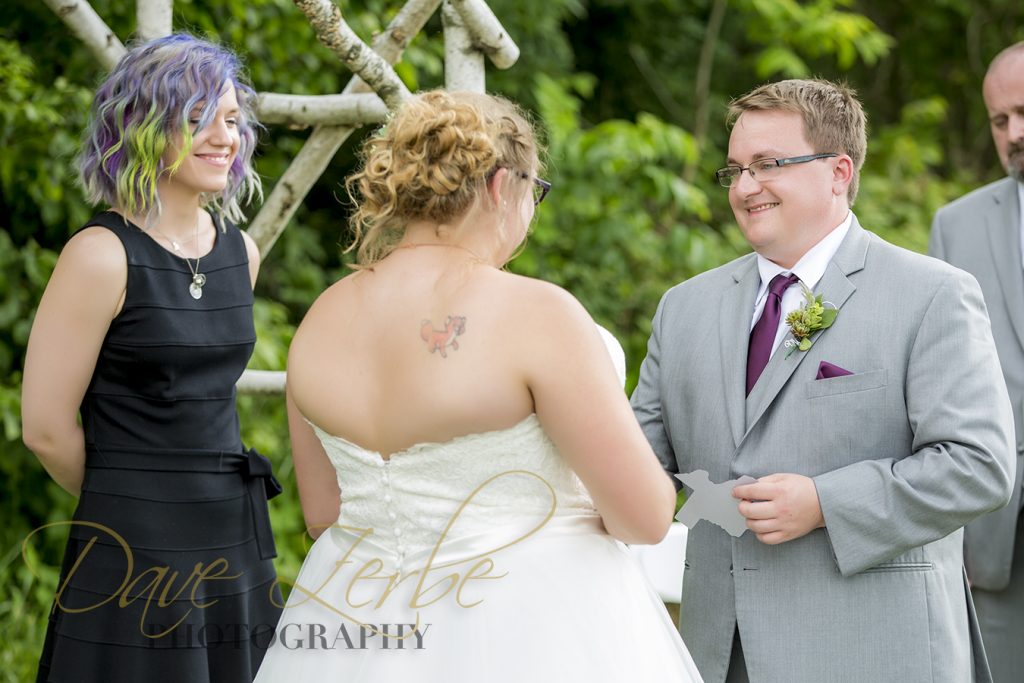 As the day carried on, it was very apparent how much love this couple had for one another. There were plenty of moments captured throughout the day of both Jennifer and Brandon with huge smiles on their faces. This was definitely the happiest day of their lives.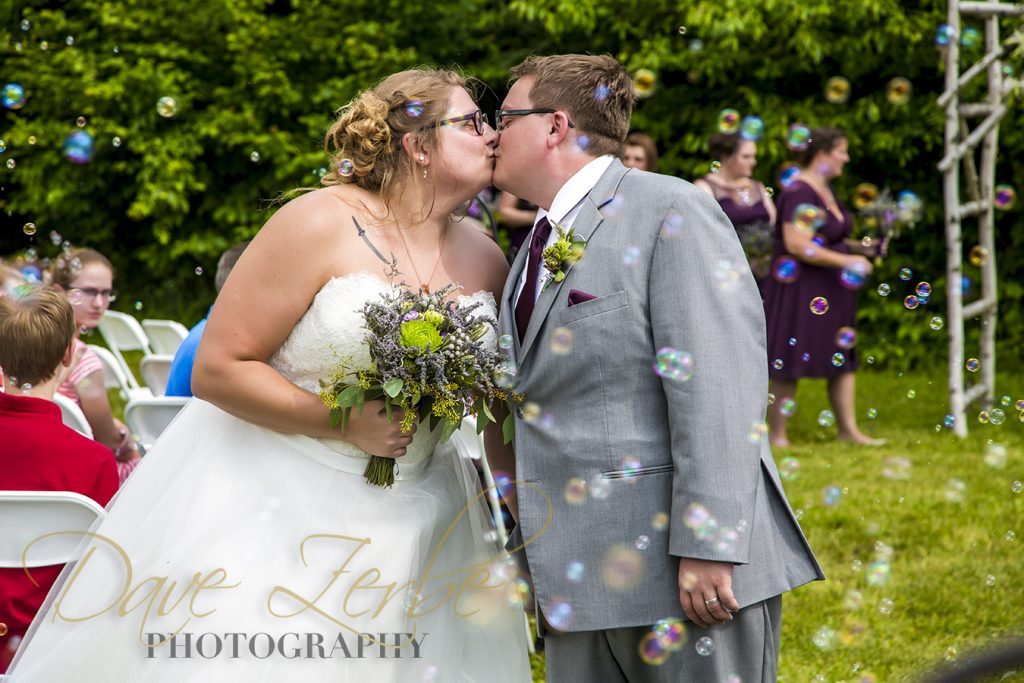 Another beautiful bubble exit!
The reception began with Jennifer and Brandon's first dance which was a memorable moment as it truly showed the couple's happiness. As the evening continued, everyone was having a great time (especially during the cake cutting). When it was time for the bouquet and garter section of the festivities, mostly everyone had moved outside as the weather was picture perfect. This reception was a wonderful culmination to a beautiful day.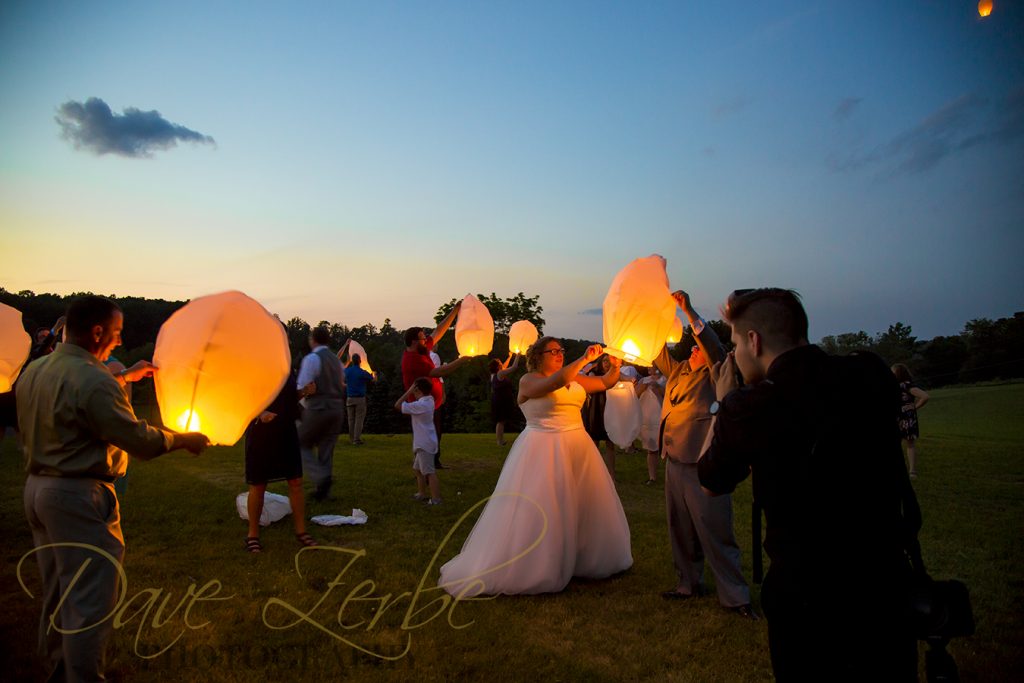 As day transitioned into night, all of the bride and groom's guests gathered outside of Kemfort's Cottage for a Japanese Lantern lighting which was a magical way to end the evening. There were plenty of mishaps, but also plenty of flying lanterns. I always enjoy these.
To end our day with Jennifer and Brandon, we took this beautiful nighttime image outside of Kemforts. The photo was backlit, using an external flash on a crow's foot. This helped illuminate the archway and background behind the couple. It was such a pleasure getting to work with this wonderful couple and experiencing their entire wedding day.
Thanks again to Jennifer and Brandon for having us apart of your special day! We look forward to working with them in the future.
---
Photographers:
Lead Photographer: Wayne Becker, Jr.
Lead Photographer: Chad Zerbe