This past Saturday we spent our day at Bear Creek Mountain Resort for a one of a kind fairytale wedding. Bride Alexis Hiotakis was truly the princess of the evening. Disney's own princess Rapunzel inspired Alexis' gown and hairstyle. The gown was a Michael Angelo creation that featured beautiful gold embellishments and lots of flowing chiffon. We can truly say Alexis made a beautiful princess.
After reading the stories growing up as kids, we know that in most fairytales the princess finds her perfect prince charming. In Alexis' fairytale she indeed found hers. Groom Eric Miller was the perfect prince charming to sweep her off her feet. In addition to our lovely bride and groom, we worked with a wonderful bridal party. We can truly say they made our job easier. As the day continued with perfect weather, we really enjoyed ourselves!
The outdoor ceremony was simple and elegant. It definitely had a very fairytale like theme and represented Alexis and Eric quite well. We cannot say enough about how happy the couple looked as they said to each other, "I DO".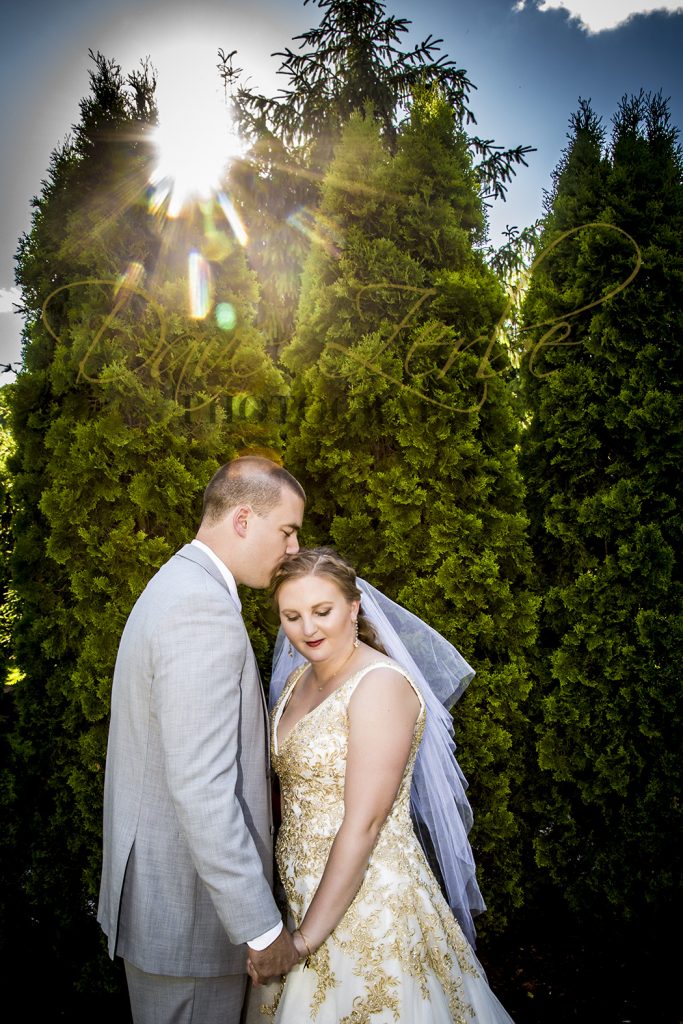 Not only were we celebrating the joyous day of Alexis and Eric but also flower girl, Emma's 2nd birthday! It was fun seeing Emma put on the brides sparkly gold high heels and sport her snazzy birthday sash! Happy birthday Emma! Only a true princess would share her special day with someone so special.
At most traditional receptions a bride and groom cut a wedding cake together. This was not the case at Alexis and Eric's reception. There was cake indeed but instead of the traditional cake cutting, the two fed one other a chocolate covered strawberry! It was quite the adorable addition to their one of a kind fairytale.
At the end of their wonderful fairytale day, we took Alexis and Eric outside for a stunning nighttime photograph in front of the well lit facade of Bear Creek. It was just a perfect ending to a perfect day. It was such a pleasure working with Alexis and Eric. We were honored to have been a part of their special day. Fairytales do come true.
---
Lead Photographer: Chad Zerbe
Photojournalist: Bonita Zerbe