Last December, during a small snow storm, I had the opportunity to photograph Miranda Shaffer and Derrick Leffler; and there a few things I learned. The first was that these two will go to any length to get a good photograph. After all, not everyone is willing to photograph in that kind of weather. The second was that I truly loved working with these two. Our working friendship grew and it definitely helped us leading into the wedding day. I was very confident these two would have some amazing photographs taken before the day even began.
When we arrived at the venue, Cameron Estate, we split up to photograph Miranda and Derrick separately before they saw each other for the first time on the big day. Both were very excited to get started.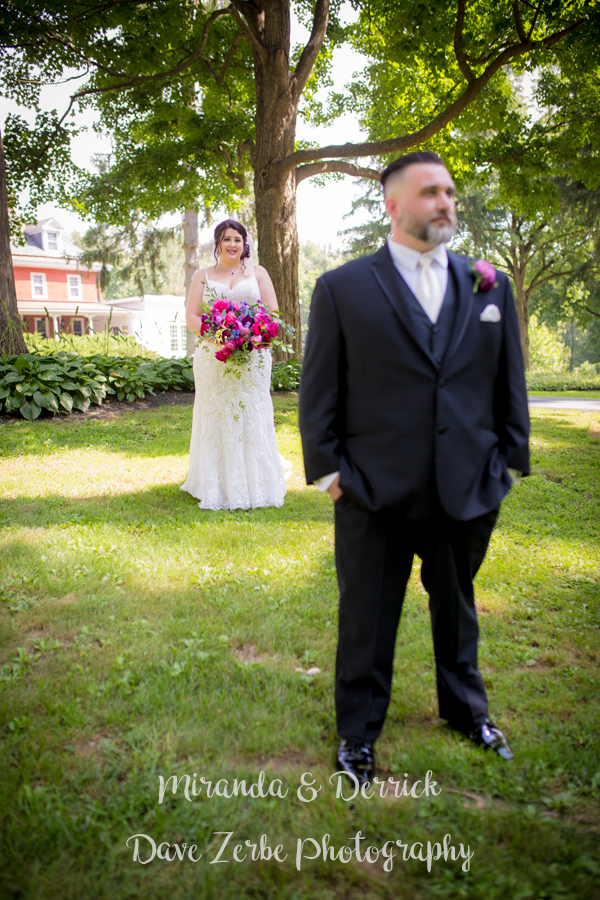 The first look gave our couple the opportunity to see each other before the ceremony and their reaction was truly magical. All of the stresses accompanying their wedding day went away, leaving these two lost in this moment together. It was truly amazing to see their happiness blossom.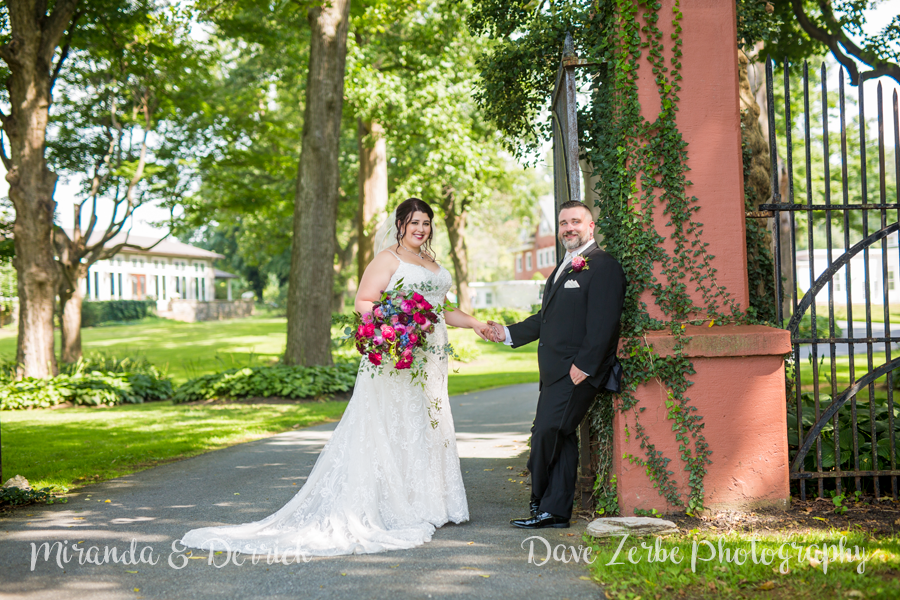 As we proceeded to do formal portraits around the grounds of the Cameron, it was proven how important our working friendship was to creating fantastic photographs. Miranda and Derrick were willing to do anything for a great photo. With this in mind, we walked to entire ground capturing amazing shots!
Cameron Estate is a true fairy-tale like venue. In my opinion, its elegance is almost unmatched.
The ceremony took place down in the spring garden which has the perfect blend of greenery. Derrick's smile grew tremendously as the procession began. Miranda soon entered escorted by her father as her eyes stayed squarely on Derrick. After a short and sweet ceremony, the two kissed for the first time as husband and wife.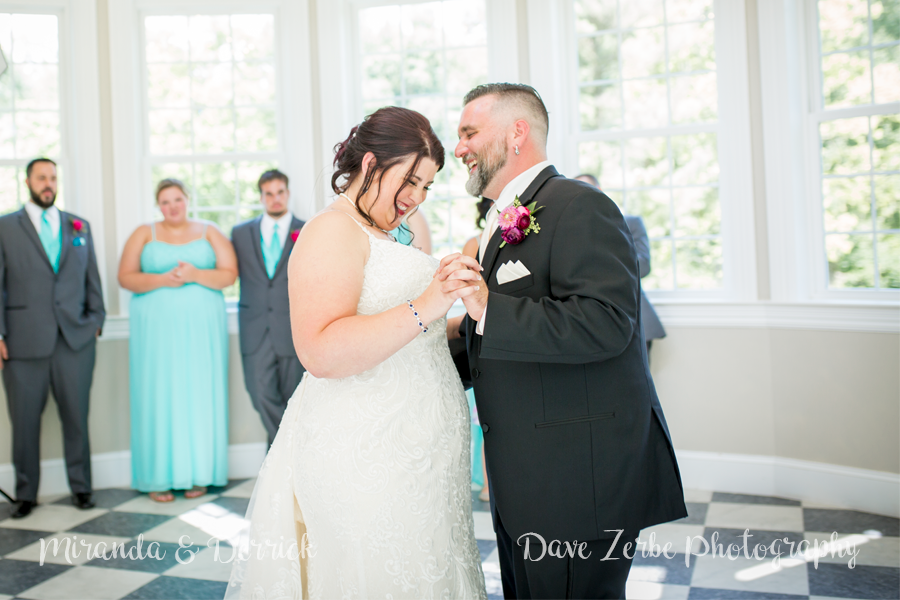 The reception took place inside the Cameron's state-of-the-art party area. As they entered, the couple went straight into their first dance. Throughout this dance, the two laughed and giggled around the dance floor.
Parent dances directly followed the couples' first dance. These dances always have an emotional touch to them, and I am honored to always be able to capture these moments live.
The best man and maid of honor gave their toasts next. Everyone had a great laugh during the speeches and you could truly see how much the bridal party cared about the couple.
After dinner, Miranda and Derrick cut their absolutely stunning wedding cake. I was amazed by its combination of elegance, beauty, and taste. The garter and bouquet tosses followed after, which is always a fun wedding event. 
To end our day with Miranda and Derrick, we took the couple outside to photograph a "sunset" photo. Though the sun was a little too high by this point in the evening, we were still able to incorporate it into a great end of the day photo.
Miranda and Derrick's wedding can only be described as a dream come true. I was so happy to be a part of this couples' day at the extravagant Cameron Estate. Our working friendship truly gave us the opportunity to create absolutely perfect wedding photography. I look forward to working more with this great couple in the near future.