Have you ever just sat down and thought to yourself "I love my job"!? I constantly do every single day. I am so thankful to have the opportunity of working with wonderful couples on a daily basis. Christina and Sean were one of those couples I was fortunate to have celebrated with!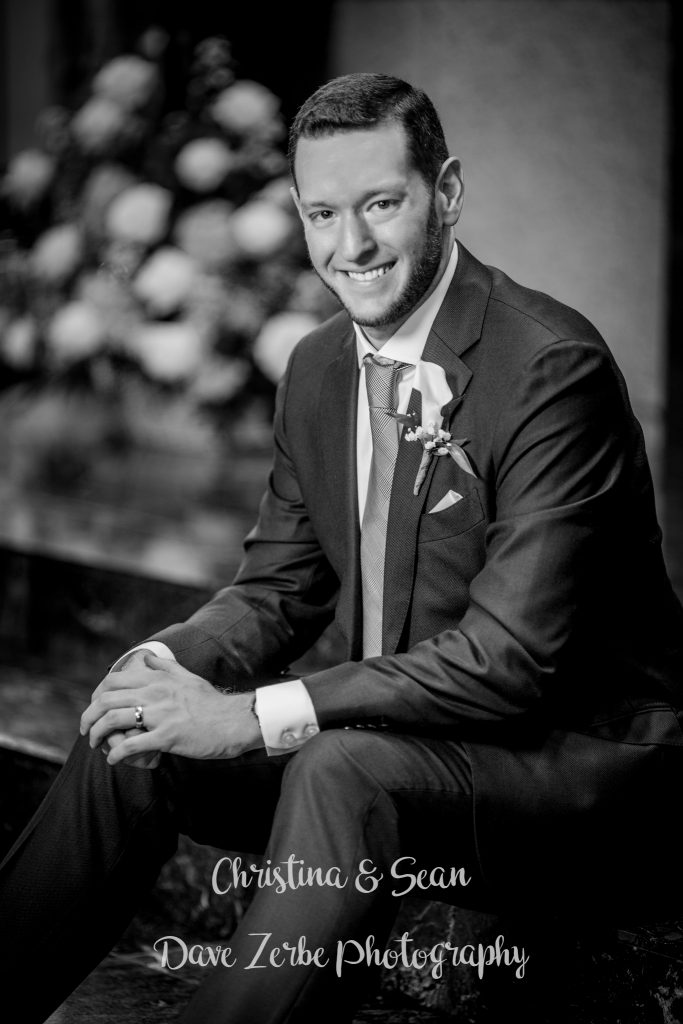 Our day began at the beautiful Reading DoubleTree Hotel. My colleague Chad and I decided to part ways in order to capture both the bride and the groom preparing for their big day! When Chad arrived to Sean's room, there was no doubt Sean was excited to get married to the love of his life. Although nerves were present, he had his great groomsmen to shake them away. Those guys always had his back and made sure to keep a smile on his face throughout the day. Chad decided to take the guys down to the one of a kind DoubleTree library to take some portraits.
While the guys were having fun, my morning started perfect with Christina and her bridesmaids. They were an absolute joy to photograph!
Christina's smile could light up any room… and I mean any room.
Not long after my arrival in the bridal suite, it was time for Christina to put her dress on. This is always one of my favorite moments! Her gown was truly elegant and was the perfect fit for her.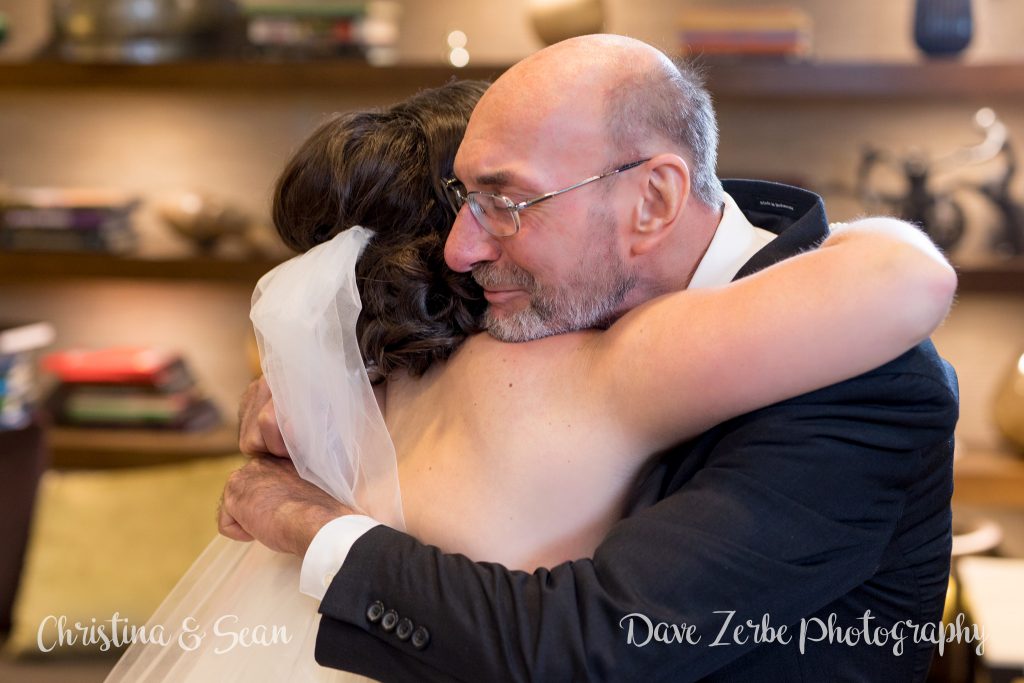 Christina requested to do a first look with her father. A relationship between a father and a daughter is so incredibly special, and to set up a moment where you can capture it to save forever is absolutely priceless.
Sean, in an attempt to keep Christina smiling throughout the morning, had written some cheesy jokes on note cards. We enjoyed watching Christina read them.
We made our way over to Goggleworks for the couples' first look. Their private moment, which took place in one of the many art galleries, was filled with emotions. As soon as Sean saw Christina in her dress, his eyes lit up. Not only were tears present but laughs and smiles filled the space.
Christina and Sean's love is truly beautiful to witness. We were in-awe of them all day. This love was especially evident during portraits and every smile they shared was natural.
The wedding ceremony began soon after at the breathtaking St. Catherine's of Sienna. We've had the opportunity to photograph here many times and have deemed it as one of the best churches in the area. Their ceremony represented Sean and Christina's love perfectly.
Our next adventure took us outside to capture some pictures with the bridal party. The weather was absolutely perfect with leaves beginning to lay, it gave us that true fall feel! As we moved on to our couple's portraits, it was quite evident to us the style Sean and Christina enjoyed most. Their natural reactions with each other created a sense of true lifestyle photography. It was a wonderful overall experience!
Do you know how excited Christina was to do this spin with Sean? REALLY EXCITED!
Soon after we finished up our outdoor photography, it was time for the reception at Goggleworks. As our couple was introduced, their guests erupted with excitement.
It felt like the beginning of their reception went by in the blink of an eye!
Cake cutting took place after dinner. Their cut was literally perfect! It was as if they were pure naturals.
The rest of the night was the true definition of a celebration. We had an amazing time photographing their night. We want to send a special thanks to Christina, Sean, their families, and friends for a truly amazing wedding day!
---
Photographers:
Tami Bennecoff
Chad Zerbe
Written By:
Tami Bennecoff
Edited By:
Alexis Jenofsky