As a photographer, it is a huge compliment when a couple books you for their future wedding after seeing your work at a previous wedding they attended.
We thank Taylor Benedetti and Matt Fura for giving us that opportunity and inviting us to celebrate alongside them on their wedding day.
The morning of the wedding day started off like any other wedding day. The biggest concern I had was the chilly morning air but as the day progressed, I realized this would no longer going to be an issue. As we walked into Taylor's home in Sinking Spring, our team was greeted with the smiling faces of her family and friends which truly made us feel welcomed. Not soon after our arrival, Taylor put on into her exquisite dress and the day was officially under-way!
Her mom held her hand the entire time, I always love being part of these heart-warming moments.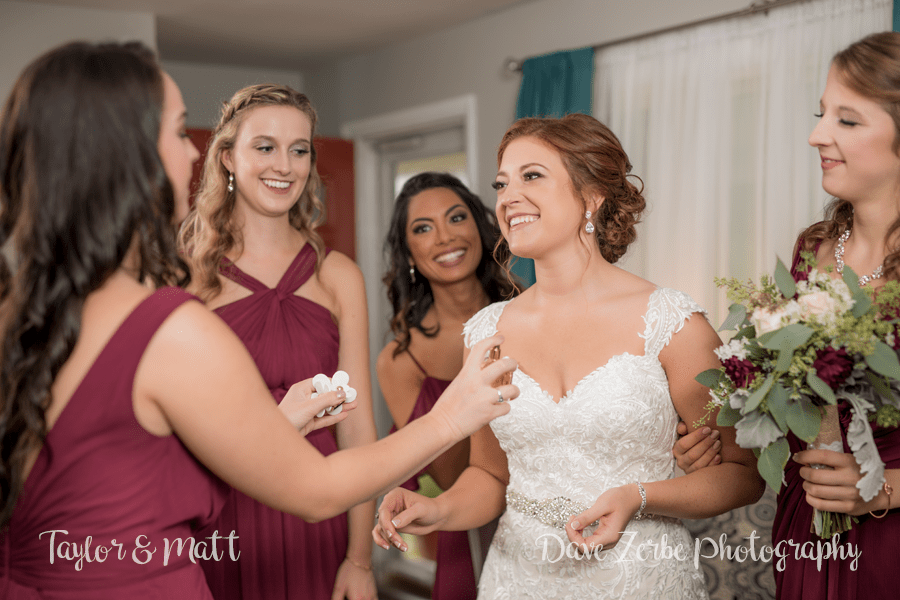 Taylor's bridesmaids were by her side and assisted her with anything she needed, including her wedding jewelry and fine details. Her sister in-law Ericka happily put her veil on.
Her shoes were prime examples of how wearing sneakers are a much more comfortable option over heels!
Next was Taylor's first look with her father Dan. This was an amazing moment and was the first time I saw Taylor shed some tears on this day.
It was finally time to head over to the church, St. John Baptist De La Salle in Shillington for the ceremony. This church is a personal favorite of mine for its pure beauty and wonderful triangular layout which helps us with photography. We met with Matt and photographed images with his groomsmen and family.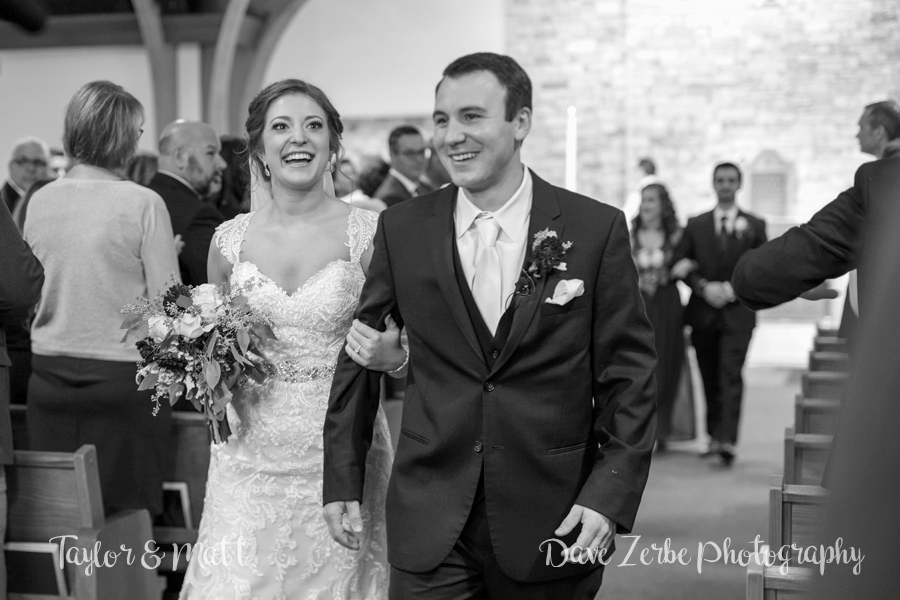 The ceremony was a culmination of Matt and Taylor's beautiful journey. I was so happy to be able to witness their love and happiness in that very moment.
Their send-off from the church was a bubble serenade that was truly magical. I always love these!
After their guests left for the venue, we headed back into the church to finish portraits. With this couple's pure bliss and the beauty of this church, we were able to capture some wonderful images.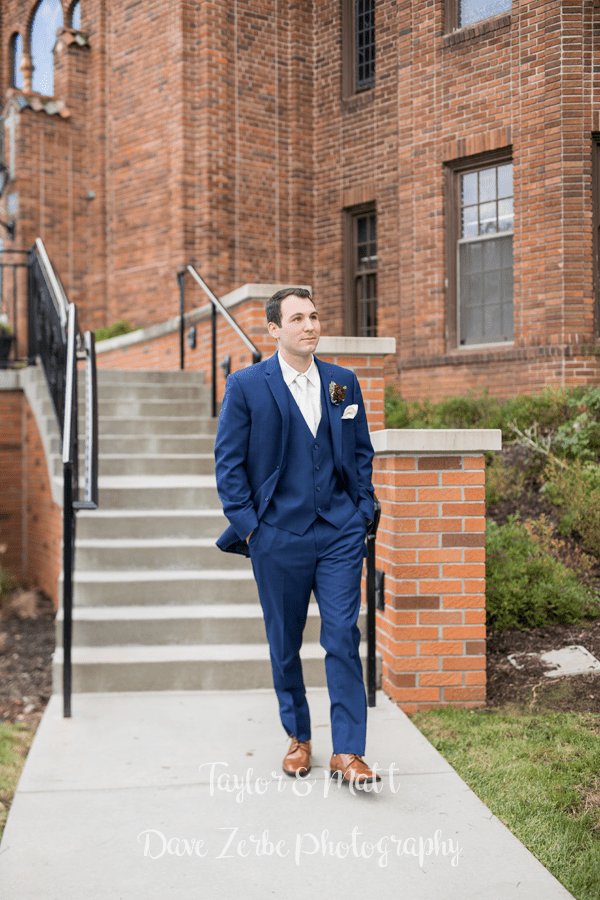 To continue with portraits, we headed over to Alvernia University. In our consultations, Taylor and Matt assured me this would be a perfect spot for their portraits and they hit the nail on the head! I loved the colors and beauty of this spot, and the images turned out stunning!
As we finished photographing our couple with their wedding party, it was time for their outside portraits. Throughout this wedding season, I have been doing more and more lifestyle photography. Lifestyle photography gives our couples an opportunity to be themselves which always leads to better images.
The poses that we added in to spice things up a bit really helped us create some fun stuff!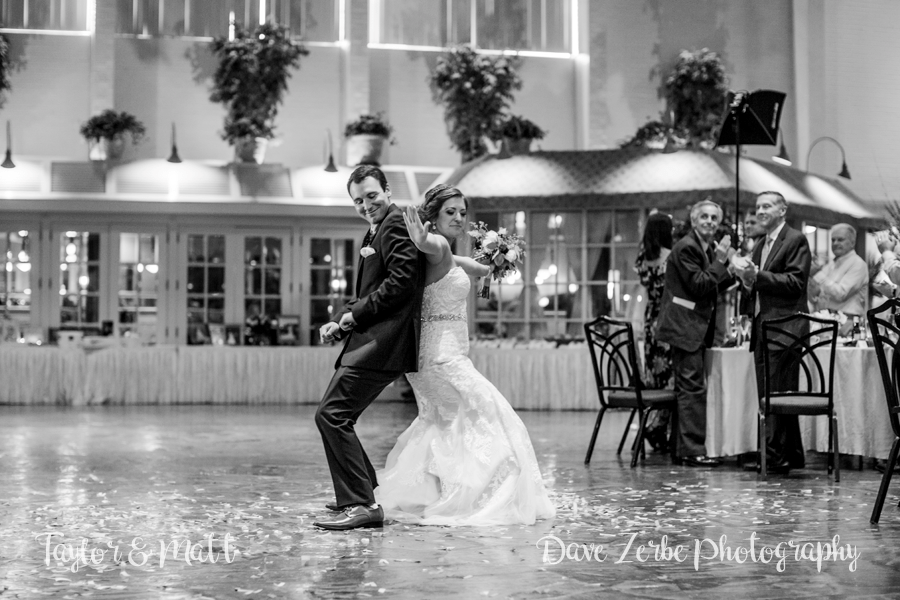 With the finish of all of our formal photography, it was time to head over to the Eden Resort in Lancaster for the couples' reception which was the definition of what a wedding celebration should look like. Lead by The People's DJ Nick Talarico, our couple danced the night away with their family and friends. There were formal moments sprinkled throughout, however, they never took away from the party.
At the end of the evening, I took Taylor and Matt over to the Eden's infamous piano. Many years ago, my mentor Dave Zerbe took a photograph here and I have always wanted to capture something like that. Luckily, everything came together and we were able to create something special for our amazing wedding couple.
I would like to thank Taylor and Matt and all of their amazing vendors for all of their help creating a truly magical wedding day. Taylor and Matt's family and friends also contributed so much to this day and we couldn't have done the amazing work with them all. I can't wait to work more with this family in the future!
---
Photographers:
Wayne Becker
Liz Huyett
Laura Lewis
Written By:
Wayne Becker
Edited By:
Alexis Jenofsky