For our "Getting to Know You" sessions, our couples are given the opportunity to select a location of their choice. For Rachel and David, their location was unique to them as it was their home. Because of this location, photographing them was simple. There was a comfort level within their environment and with each other. This comfort shows in their photographs and makes them everything feel very special. I also had the opportunity to meet their 3 dogs which I always enjoy! As we approach their September wedding, I know we'll have a great time!
Trying to keep a single dog's attention can be difficult. Let's just say keeping 3 dog's attentions is close to impossible for a long period of time.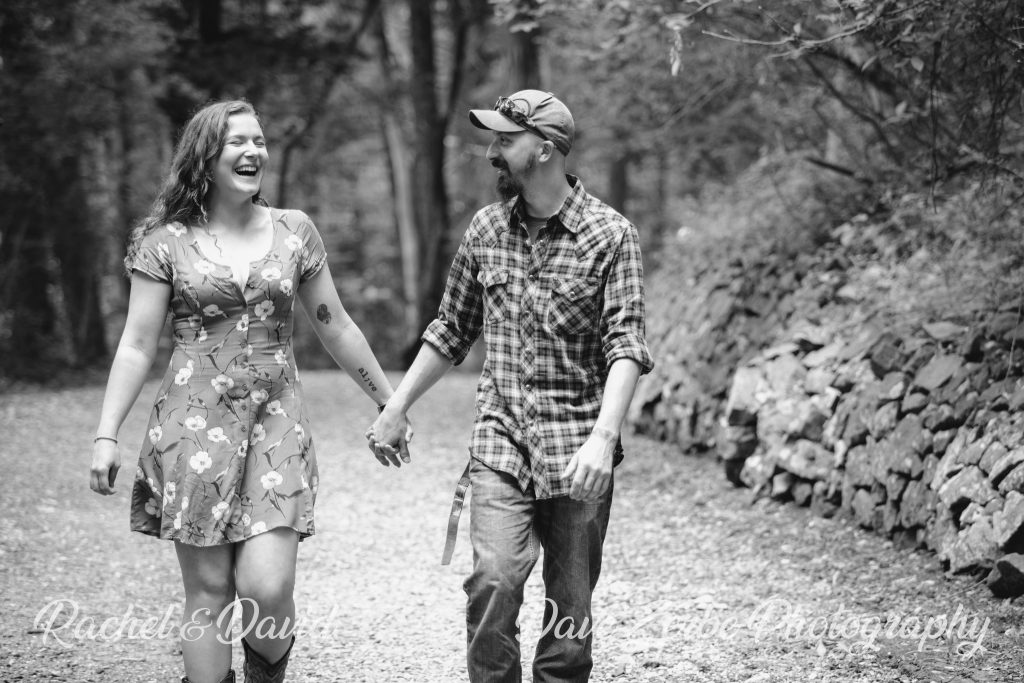 Such a cool little spot in-front of the house. The stone pathway combined with the natural archway from the surrounding plants is perfect!
I really enjoy photographing rings. Capturing all the details within the design and putting it in an interesting background is all it takes.
---
Photographer:
Wayne Becker
Written By: 
Wayne Becker
Edited By:
Alexis Jenofsky