Lenasya and David chose to have their "Getting to Know You" session at the boat launch located on the Brownsville Road side of Blue Marsh Lake. I absolutely love this spot and this couple. The weather was perfect which allowed for "picture-perfect" (pun definitely intended) backgrounds for photographs. The beach head is also an awesome location. It's one of the only places in Berks County where you can photograph on the "beach"!
This overlook at the boat launch is just amazing.
Using off-camera lights versus not using them is a debate that will probably never end. I have zero preference, but I do enjoy the aesthetic off-camera lights add to a photograph.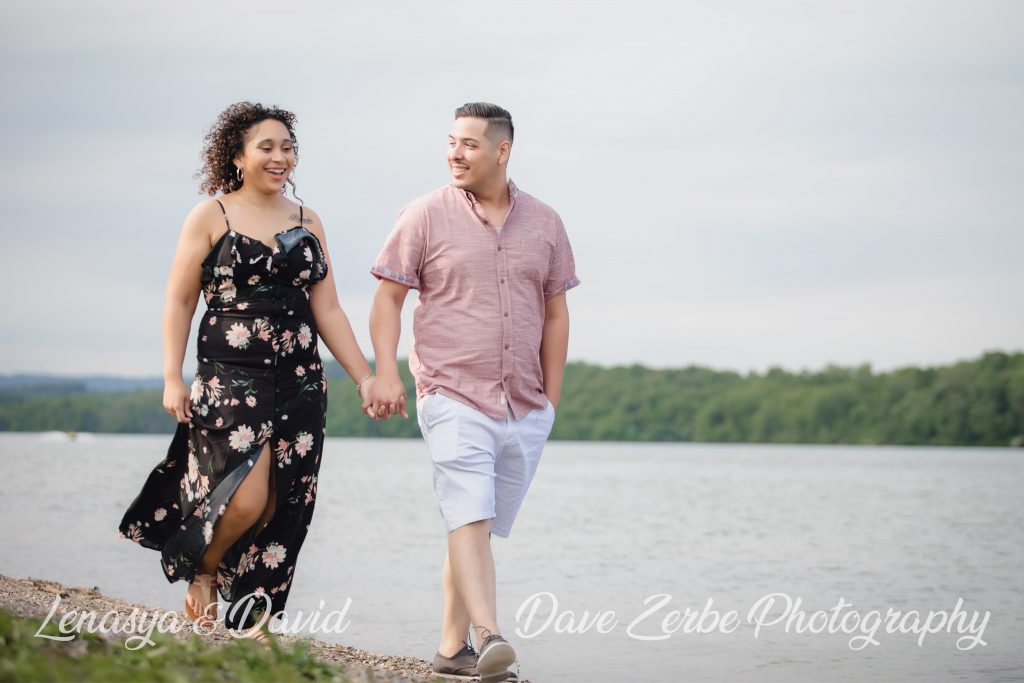 Earlier this year, this "beach" didn't exist. I was glad it was here for this session!
As we approach their wedding date this September, I'm confident they will have a beautiful event!
---
Photographer:
Wayne Becker
Written By:
Wayne Becker
Edited By:
Alexis Jenofsky