"May the Fourth be with you!"
Many know May 4th to be an observed holiday in celebration of George Lucas' famous Star Wars trilogy. Couple, Lindsey Swavely and Cory Geist share a love for a galaxy far far away, and decided to create their very own to celebrate in conjunction each May!
As we approached the wedding day, the forecast called for rain; however because of our belief in the force, the rain held off and the sun came out! The entire day was absolutely picture perfect and we were quite lucky!
Their reception was very memorable as Lindsey revealed the "dark side" of her dress during their first dance. It was such a fun moment and everyone loved it!
To end the night we took our couple out to the fire pit to reminisce about the great day, but also take a fun sendoff photograph. It was a great way to end the story of their wedding day!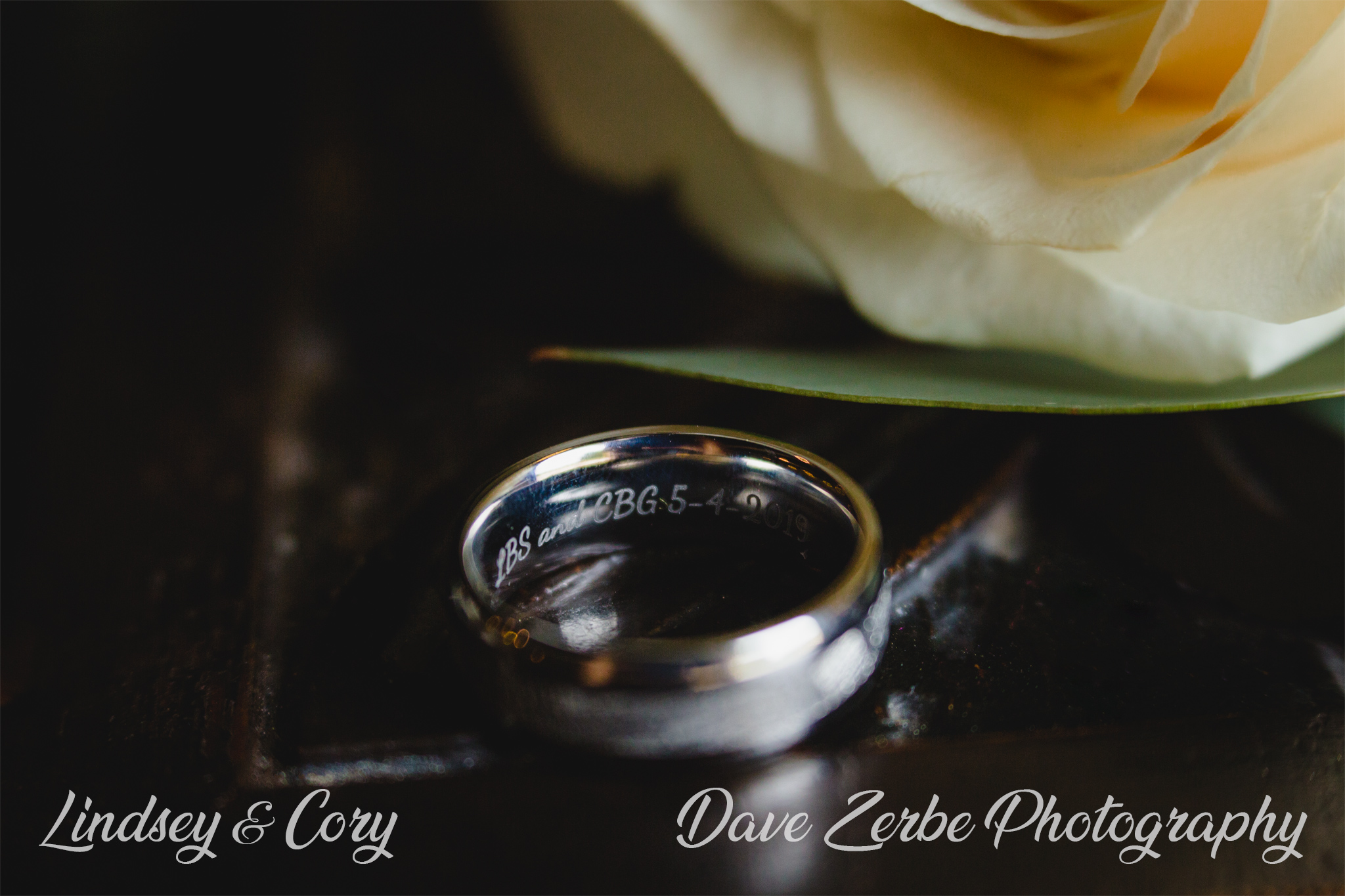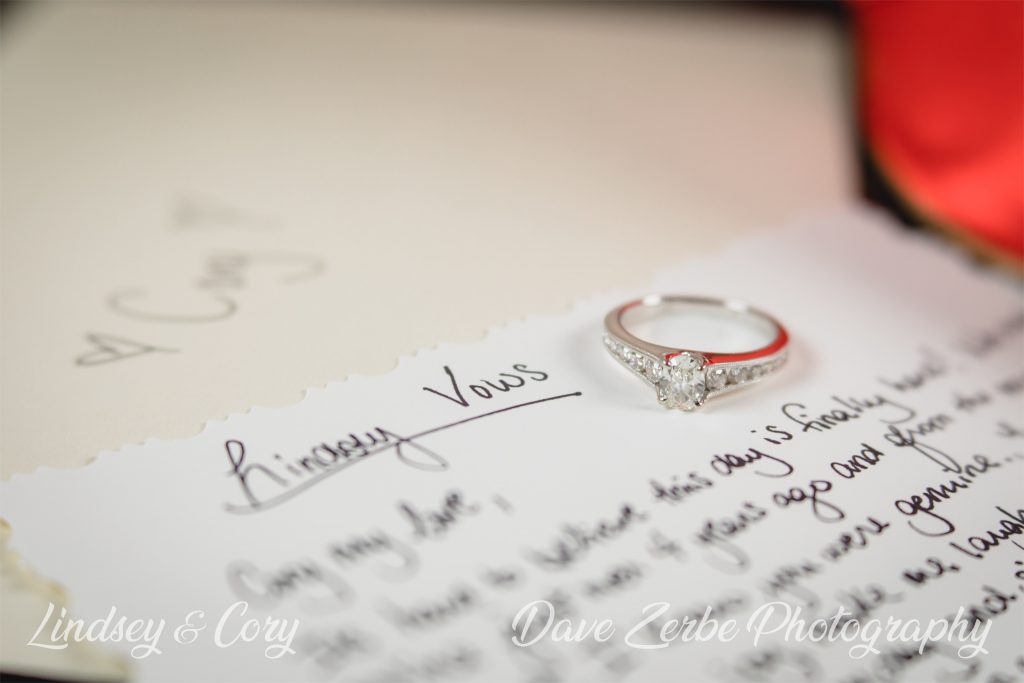 This is the first bride I've ever seen who was sewing on her wedding day.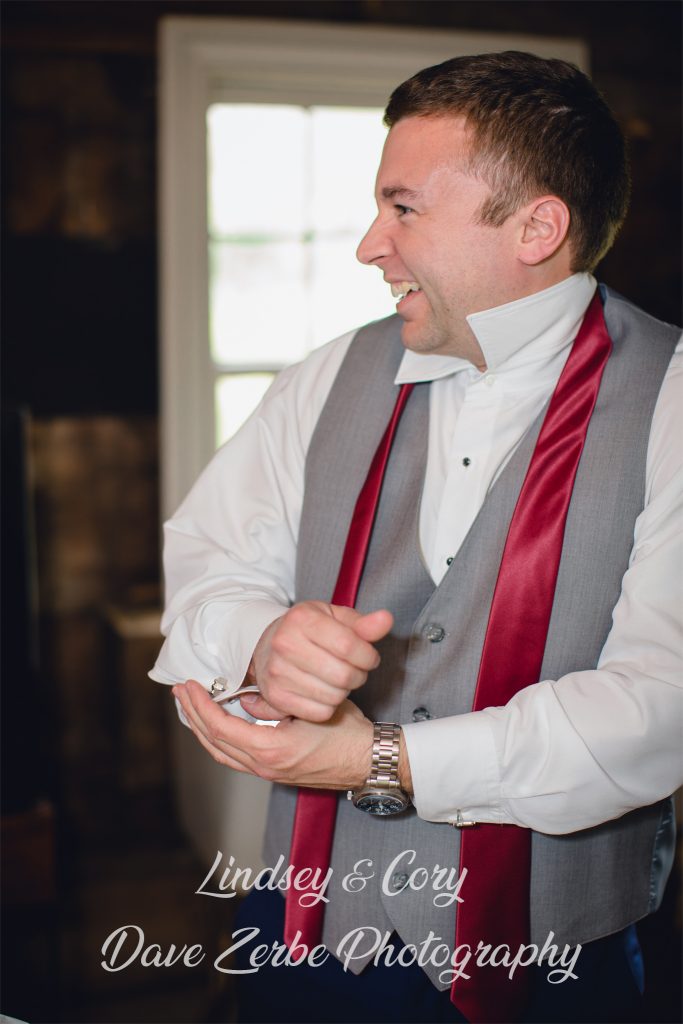 These Millennium Falcon cuff links are so cool!
For someone who doesn't normally make wedding dresses often, Lindsey's dress had a very interesting design.
Dad's reaction was so priceless!
May is such a great time of the year for falling flower petals.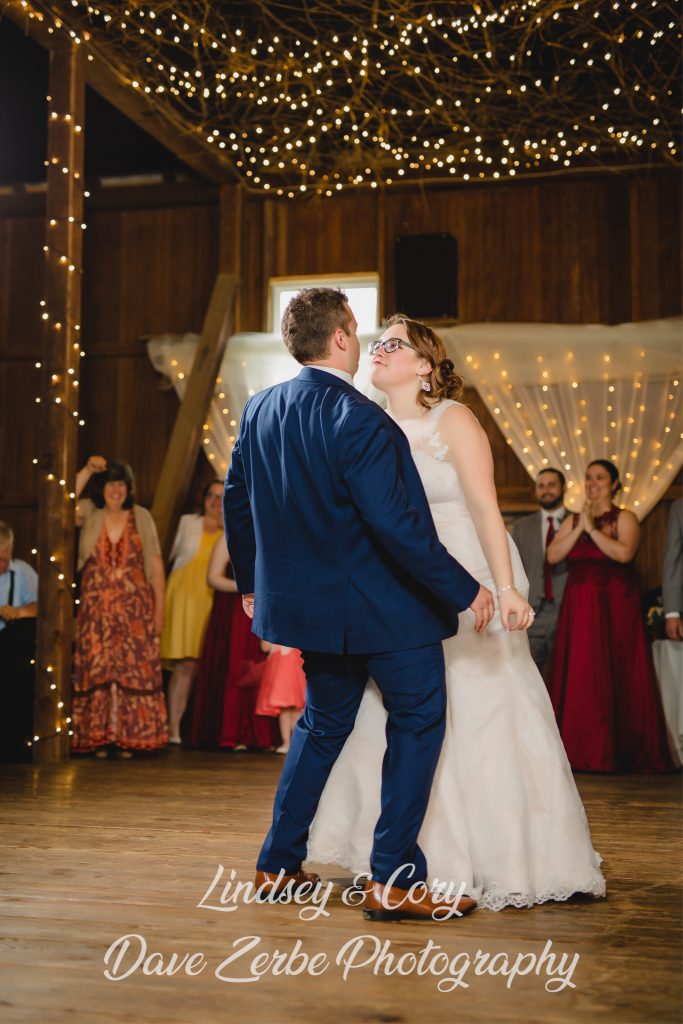 When it became time for the reveal of the bottom of her dress, no one expected it!
Such a fun idea to change up the first dance!
I wish these two the best and for them to know … The Love will be with you. Always.
---
Photographers:
Wayne Becker
Liz Huyett
Written By:
Wayne Becker
Edited By: 
Alexis Jenofsky