In November of 2017, we had the opportunity to work with other vendors on a "staged" wedding photoshoot. While photographing, one of the couples pulled me aside and asked if I could take a quick photograph of them, not associated with the photoshoot at all. They had such a wonderful connection and This couple was Jamie Raver and Jim Benn. In this moment, I knew their love was not staged but very real. This couple was Jamie Raver and Jim Benn.
A few months later, they contacted us to photograph their wedding. I was beyond excited to work with these two, because our personalities meshed super well together. It made for a very smooth pre-wedding process.
Excitement was at its peak as their wedding day began. Jamie was getting ready at the Courtyard by Marriot in Wyomissing, while Jim was at the couple's home in West Reading. It wasn't long before they were meeting for their first look at the Reading Public Museum.
The morning felt like it went by in the blink of an eye and it was because the amount of fun that everyone was happening. The ceremony was on the 3rd floor of the museum and it was perfect! Though this is one of the hardest venues to photograph, our experience and great relationship with the staff at the museum was all we needed to capture this momentous occasion.
The reception took place in the same location and was a party! It was a great overall experience and we were super happy to be able to have witnessed it.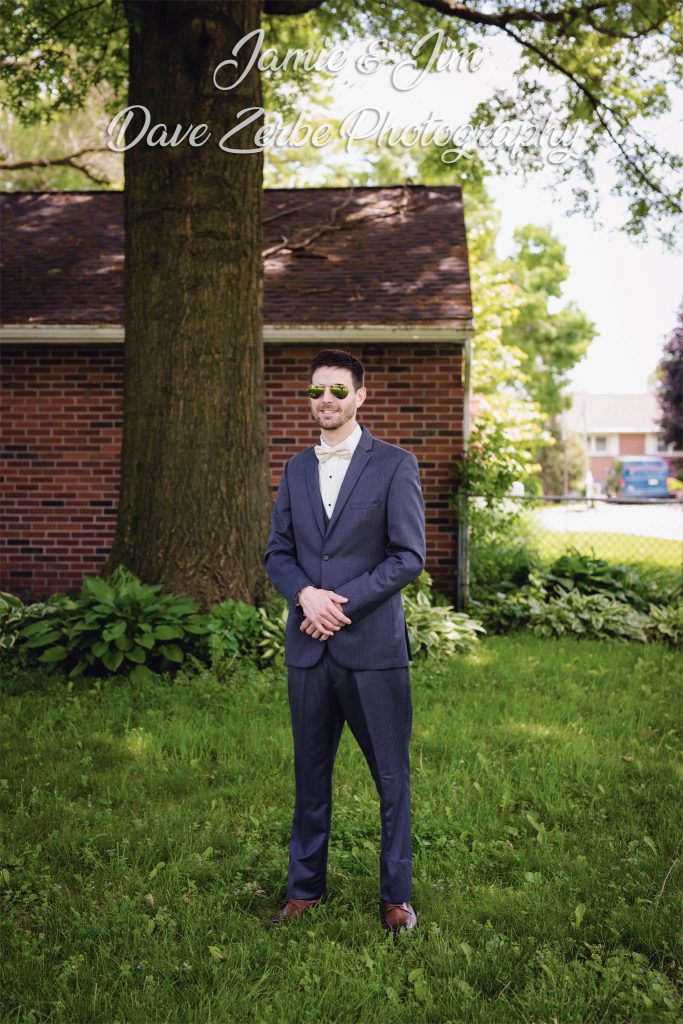 Such a beautiful first-look moment!
I just love this spot!
As we were walking back from our first set of photographs, an ice cream truck pulled past us. We all joked how great of a photo opportunity it would be if we got some ice cream! Luckily, the truck pulled back around and the opportunity became a reality.
Family portraits were super easy. I love this family!
Though this was super difficult to photograph without adding any off-camera light. We are quite happy with the overall result.
They expressed so many different emotions during their first dance. It was beautiful to witness.
Having a reception in the gallery is really elegant.
They partied and danced the night away!
Before we wrapped up for the evening, I took Jamie and Jim out onto the museum grounds for a night photograph. There I photographed two different timeless photographs. It was such a great way to put a bow on a perfect day.
We wish Jamie and Jim all the best as they embark on the next journey of their lives as husband and wife.
---
Photographers:
Wayne Becker
Chad Zerbe
Written By: 
Wayne Becker
Edited By:
Alexis Jenofsky