Elyse and Jacob's rustic-style wedding was a great way for us to get our feet wet as the first wedding of our season.  Everyone started the morning in high spirits, which was thanks to both the excitement of the bride and groom as well as the wedding party, who were very helpful in keeping the energy high.  
Elyse's stunning a-line, lace dress was perfect for her! Jacob rocked his navy tuxedo and together they looked like a fairy-tale couple.
Their ceremony and reception were held at the Grove at Kempton, a beautiful venue for weddings. The ceremony truly exemplified the love that Elyse and Jacob share for each other.  Tears were shed by many, most notably Jacob as he saw his bride for the first time that day as she walked down the aisle.
The ceremony was followed by formal portraits, which produced amazing photographs thanks to the willingness of Elyse and Jacob to go above and beyond to create perfect scenes. Our goal throughout these portraits was to capture the both of them as naturally as possible.
The reception was a true celebration.  The excitement and enjoyment shared by everyone was a great way for Elyse and Jacob to cement their love.  The night ended with some low-light portraits by the fire pit outside of the reception space.
This smile is the perfect example of Elyse's mood throughout the day.
Jacob showed no nerves all morning.
We were not expecting such a harsh sunlight, but were able to work through it all day!
This is one of my favorites from the day. I love using black and white in certain situations to help the photograph have a different feel.
Their joking personalities came out during the ceremony. There wasn't a moment where they weren't smiling.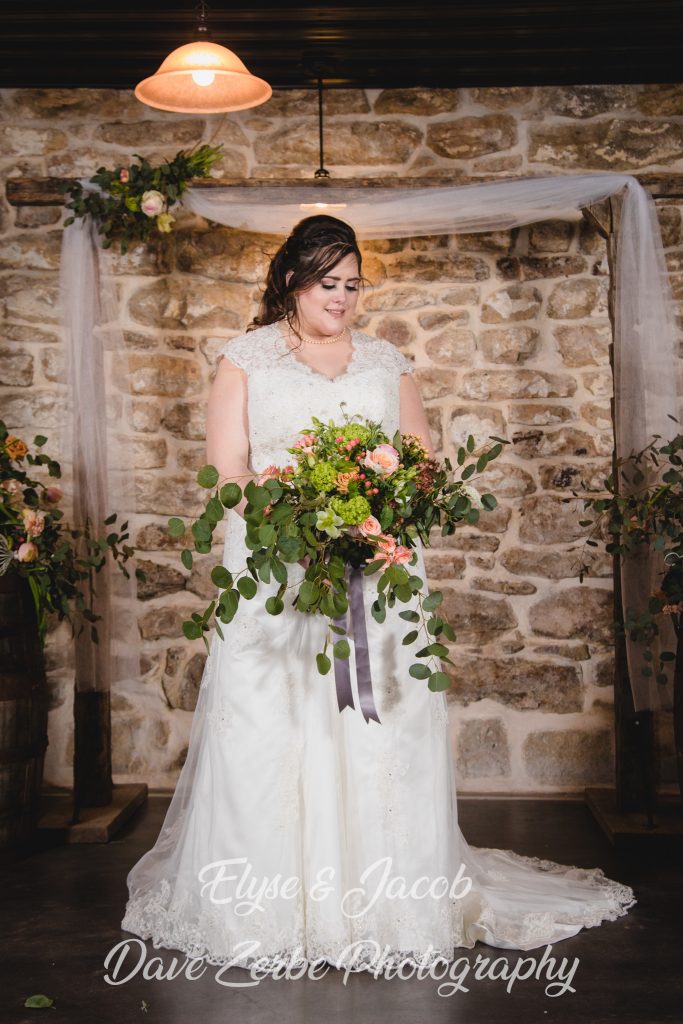 Their reception decorations were perfect for this venue!
This sunset was too stunning to pass up.
Overall, this was a beautiful day filled with love and excitement. The connection that Elyse and Jacob share is something special and we wish them all the best as they enjoy this next chapter in their lives.
---
Photographers:
Chad Zerbe
Colleen Moyer
Written By:
Kelly Neary
Edited By:
Wayne Becker