Having worked with Amy and Josh throughout their planning process, I knew their wedding day was going to be a fantastic experience. I was really excited to be back photographing at Bear Creek as we haven't had many weddings there recently. Amy and Josh had a full thought out plan of their day and I knew it was going to be a long one.
After the completion of hair and makeup, we captured some photographs of Amy in her beautiful wedding dress. We were quite short of time, but were able to still relax and keep the process as slow and simple as possible.
Their first look was done at their home in Laureldale which was a first for me. I love how personal this moment was for the both of them. After we finished with the first look, Amy wanted a photo with her puppy Stanley which I couldn't say no to.
The ceremony was a true site to behold. I always enjoy older churches as they are always beautiful when photographed and this church definitely did not disappoint. After an hour, Amy and Josh were married! Their church exit was super windy, but still a blast!
Thankfully, Amy & Josh were absolutely wonderful to work with and were more than ready to do anything for fabulous wedding photography. The whole day, wind & temperature were our toughest enemies. High heat is something we can usually contend with, but wind is not always so forgiving. Luckily, everything worked well and we were able to really push through formal portraits in a timely manner.
Their reception truly finished the day on a high note. Bear Creek has a phenomenal staff and I always enjoy wedding receptions there. The evening was filled with fun events, including some traditional cultural dances and more. To end the night, the couple cleared the room and danced one final dance alone to end the evening. I loved this little touch as it was emotional for the both of them.
Amy's hair lasted throughout the day even with the excessive amount of wind we experienced.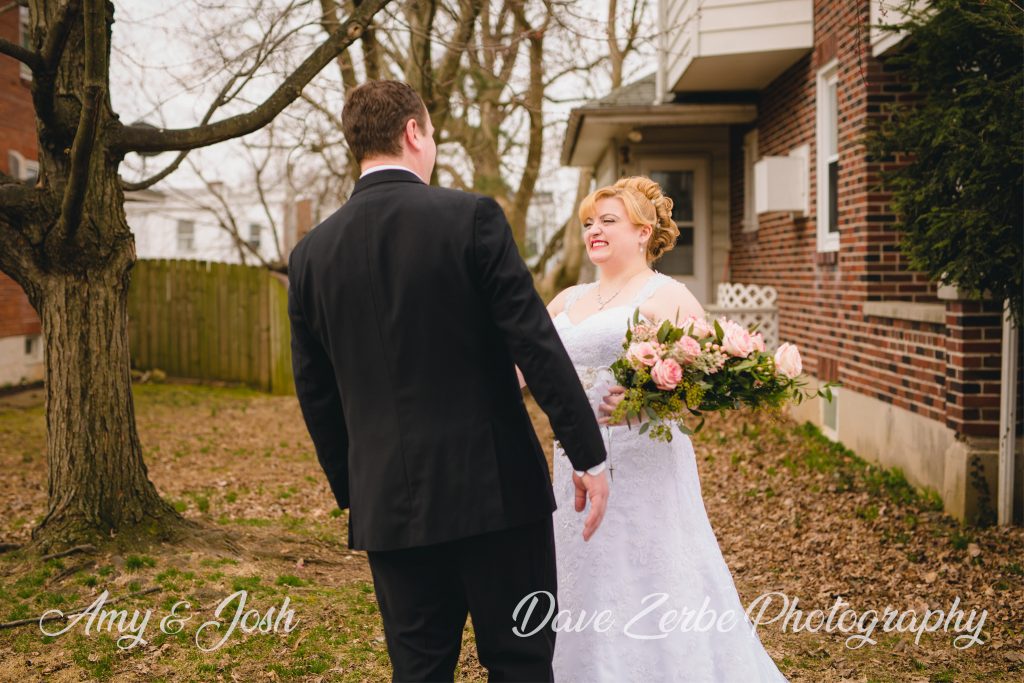 Having their first look in-front of their home was a nice way to help make it even more personal.
Stanley is the true definition of a "fluffball".
I absolutely love the architecture of this church.
I love the "presidential" look their giving off!
The father-daughter dance was a true site to behold!
Many cultural wedding events and dances took place right after dinner. This is the first wedding I experienced some of these events and it was very impressive to witness live.
Another fabulous job by DJ Rick Bean of B&B Light & Sound
Talk about a party atmosphere!
A huge thank you is in order to Amy, Josh, and their entire family for this wonderful wedding day. We wish Amy and Josh well as they their next chapter of their lives!
---
Photographers:
Wayne Becker
Liz Huyett
Written By:
Wayne Becker
Edited By:
Alexis Jenofsky