"Rain rain go away, 
Come again another day." 
We have all been taught this nursery rhyme growing up as children. Still to this day most of us hum that melody in our head when the rain comes during inconvenient times.
As the sky's flood gates opened and a storm rolled into the Reading area, this became the central melody that repeated through each persons head during Amanda Pacheco and Antonio Bonet's special day. Although the rain brought a lot of frustration to both the happy couple and our photography team, we stayed positive and captured some of the most wonderful moments.  Amanda and Antonio's love for one another shined through the storm and reminded us how beautiful it is to find the perfect partner.
We began our morning over at the beautiful Crowne Plaza Hotel where we photographed Amanda and Antonio separately as they prepared for their big day. Everyone continued to stay optimistic about the weather and was excited to get the wedding festivities started.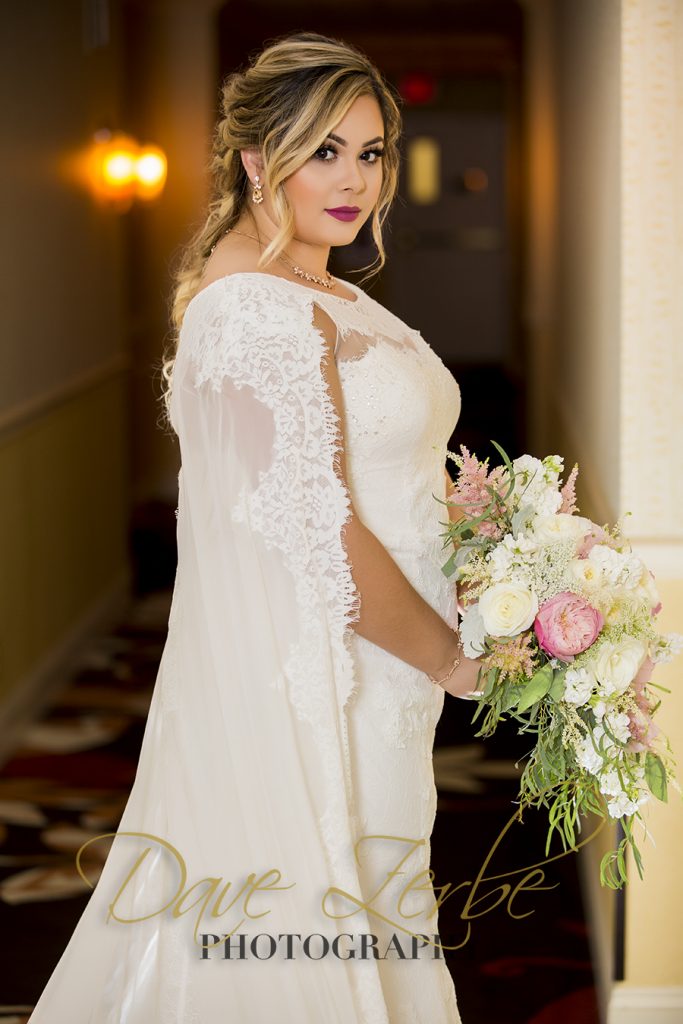 Everyone fell in love with Amanda's beautiful wedding gown. It took a team of ladies to get her into the gown but it fit her just like a glove. It was definitely the right dress for her!
After finishing the early day formal photography, we moved over to the Nativity Virgin Mary Ukrainian Catholic Church in Shillington for the wedding ceremony. As Amanda entered the room, we were able to capture Antonio seeing her for the first time. It was such an emotional moment for both bride and groom.
What a beautiful first kiss!
After the ceremony, the wedding party and select family members drove over to the Charles Evans Cemetery for formal photographs. However, by the time we reached the location the wind had picked up and a storm was brewing above us. As we quickly made our way under the arches, the skies opened and the rain poured down. In order to stay dry we used the beautiful arches to capture some wonderful moments between the bride and the groom.
After some deliberation, we decided to head back over to the reception hall to finish up formal photographs. The bride and groom had set up a photo area for their guests which is what we used for these photographs.
We ended the evening with a beautiful reception. At this time in the night, we already forgot it was even raining. You may not be able to control the weather, but keeping a calm head in those situations will not only help you, but it'll also help the bride and groom. Sometimes you just have to take what you're given, and make it into something special. Amanda and Antonio were troopers through it all and we loved working with them and their families. 
Regarding rain on your wedding day, someone wise once said,
"Rain on your wedding day is good luck because it signifies that your marriage will last. As you know, a knot that becomes wet is extremely hard to untie – therefore, when you "tie the knot" on a rainy day, your marriage is supposedly just as hard to unravel!" ~ Anonymous
We truly believe that this quote will ring true for this wonderful couple!
---
Photographers:
Lead Photographer: Wayne Becker
Lead Photographer: Chad Zerbe