"You are the moon of my life, my sun and stars." A famous quote used by many, but specifically a quote from the HBO drama Game of Thrones. A show that is loved greatly by couple Jason Frymoyer and Angela Fink. The couples love for this show is so great that they decided to have a Game of Thrones themed wedding. It always quite exciting when a couple decides to have a unique theme to their wedding. Jason and Angela did a wonderful job making their Game of Throne theme one of a kind. We were honored to get a chance to capture this love!
The day began at the SDA Church in Hamburg where both Angela and Jason were getting ready for their big wedding day. As the time got closer, both shared the same the feeling of nervous butterflies in their stomach.
However, those nervous butterflies flew away as soon as the couple joined one another at the end of the aisle.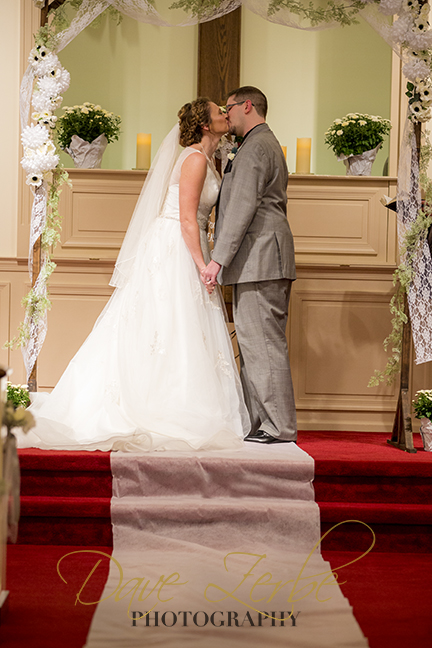 As Angela and Jason shared their first kiss as a married couple, the whole room erupted in cheers of happiness. For that brief moment, nothing else mattered.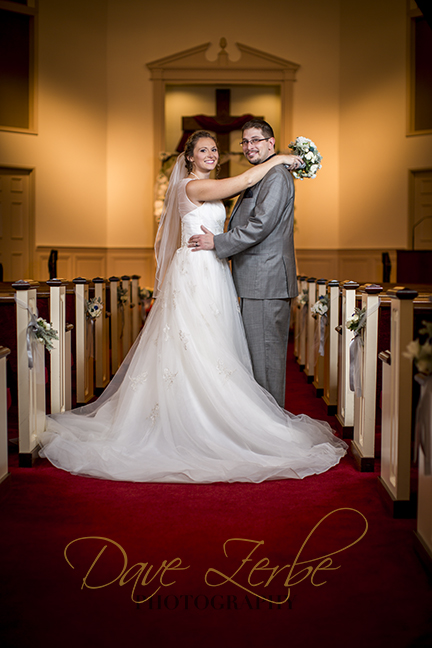 At the end of the ceremony, we remained at the church to capture all of the formal photographs. We captured this beautiful image as the bride and groom took place in the center of the church.
Once we finished at the church, we traveled over to Blue Marsh Lake with Angela and Jason to snap a few more photographs. We had amazing weather which allowed us to create some of the most amazing compositions.
As we were finishing our formal photos, a boat nearby noticed the happy couple and began to cheer. Jason looked over and raised his fist in celebration of marrying his best friend. This was one of those moments you could never forget!
Their unique theme was most prominent during the reception which was held at the Inn of Reading. Each table was named for a "House" within the Game of Thrones mythos. There were also hand-painted dragon eggs at the gift table! It was all very exciting (Especially being a Game of Thrones fan).
There was not one moment during the couple's first dance that was not beautiful. Both Angela and Jason stared into each other's eyes as if they were the only two in the room. Everyone in the room felt the love and excitement the two had for each other.
The Maid of Honor and Best Man both gave terrific short and sweet speeches. These had both the bride and groom smiling and laughing!
During the cake cutting we were reminded why you should never mess with your woman. In the end she will always get you back worse than you got her!
After cake cutting, everyone took themselves to the dance-floor. You know it is a successful wedding when you have everyone up and dancing!  Jason and Angela were both having a wonderful time with their friends and family!
We had such a great time working with Angela and Jason on their successful wedding day. We captured some beautiful photos and had a lot of fun in the process of doing them. Thank you again, Angela and Jason! We hope to work with you more in the future.
---
Photographers:
Photographer: Wayne Becker
Photojournalist: Tami Bennecoff