We were beyond excited to kick off the 2018 wedding season alongside Chris Bilinski and Ashley Puhlman. With their constant enthusiasm and love for one another, it made our first wedding quite a breeze. It also helped that they were no strangers to the Dave Zerbe team. Ashely and her family had been coming to our studio for other portraits for years. We were honored and delighted when they invited us along their journey to capture an even bigger moment in their lives.
We began the day at the Community Evangelical Church in Sinking Spring. This state of the art church was a great host and very welcoming to all who attended. Ashley and her bridesmaids were the first to arrive. The excitement in Ashley's eyes upon arrival was contagious. There was no doubt she was about to marry the man of her dreams. During this time, we captured some details that she thought were important — including her dress, shoes, jewelry, and her stunning engagement ring.
Chris arrived shortly after. He was determined not to cry (we knew he would fail) and eager for the time to speed up so he could say those two words, "I- do". His groomsmen did a great job at keeping him occupied until the time had come! What a fun group they were.
Once Ashley was in her dress, we captured this beautiful image of her looking off into the distance. This photo set the bar for the day. We could not wait to capture more of these moments!
The ceremony began just after 2:30pm. Ashley's Father, Mark walked his lovely daughter down the aisle. They both shared a precious moment when they reached the end as the pastor asked, "Who gives this woman to wed this man?"
After a quick ceremony, the two shared their first kiss, the culmination of their years of love for one-another. This was the start of their lives as husband and wife.
For formal photographs, we drove over to the Reading Public Museum. With their reception being at the Scottish Rite Cathedral across the street, this was the best option to capture beautiful images. Their wedding party was a blast to work with. Each side was quite eager to help Ashley and Chris capture some fun photographs!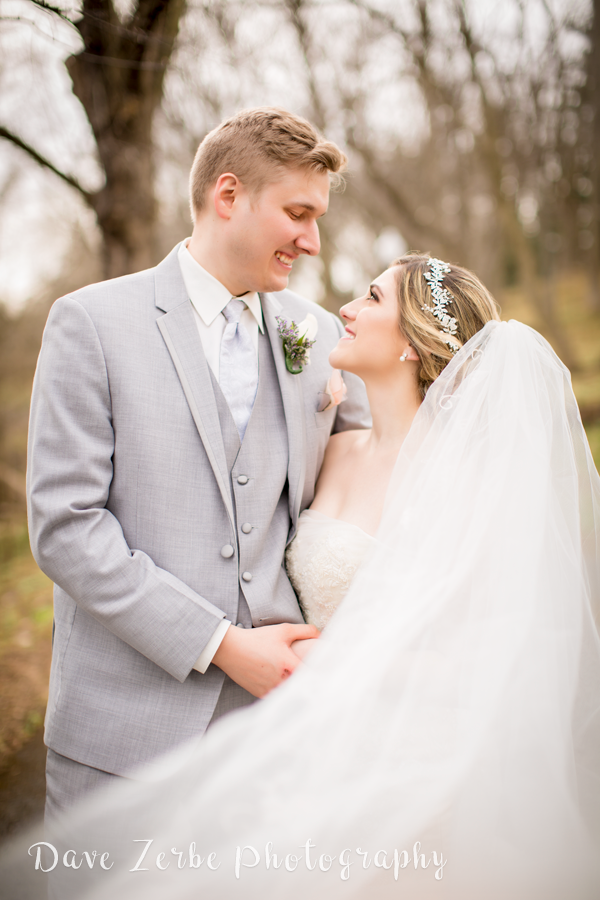 Once we finished photographing the wedding party, we worked with Ashley and Chris to capture some one of a kind moments. The love that they share is truly stimulating, and capturing that in photographs was our biggest goal.
Their reception began just after 5:15pm. They were greeted into their reception with a loud cheer from their many guests. This led them straight into their formal dances, including the first dance as husband and wife, father-daughter dance, and the mother-son dance. All three of these dances featured some heartfelt moments.
Our couple had a very fun time cutting their cake. Chris looks like he's just along for the ride, but believe me he was enjoying every minute.
The toasts consisted of the normal embarrassing stories and were a complete joy to listen to. We find these moments to be interesting because you really never know what can or will happen.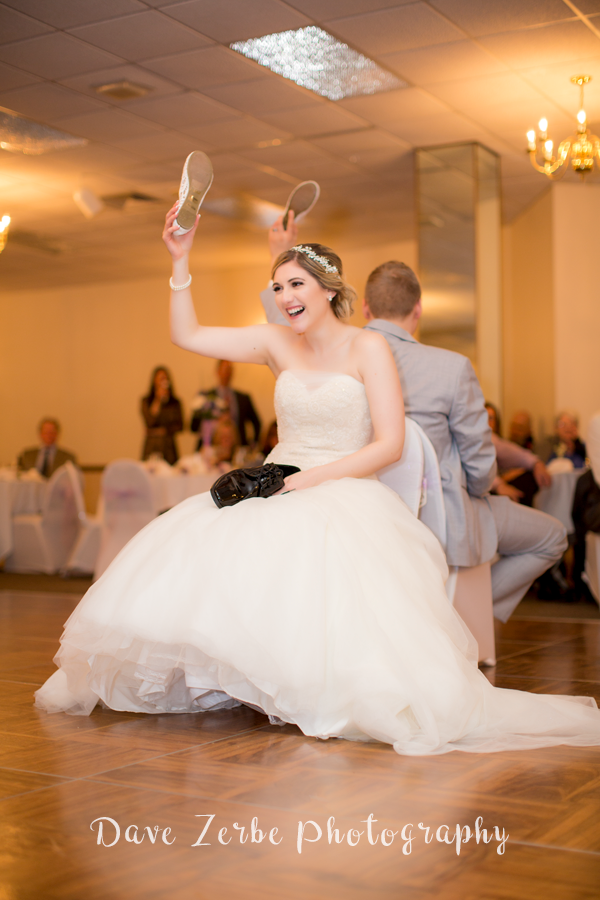 After dinner, the two participated in the newlywed shoe game. This game is a fun way to keep the guests laughing, as well as to find out who has the smelliest feet.
Ashley and Chris enjoyed the rest of their night celebrating with their guests. We could not find one moment without them smiling and laughing.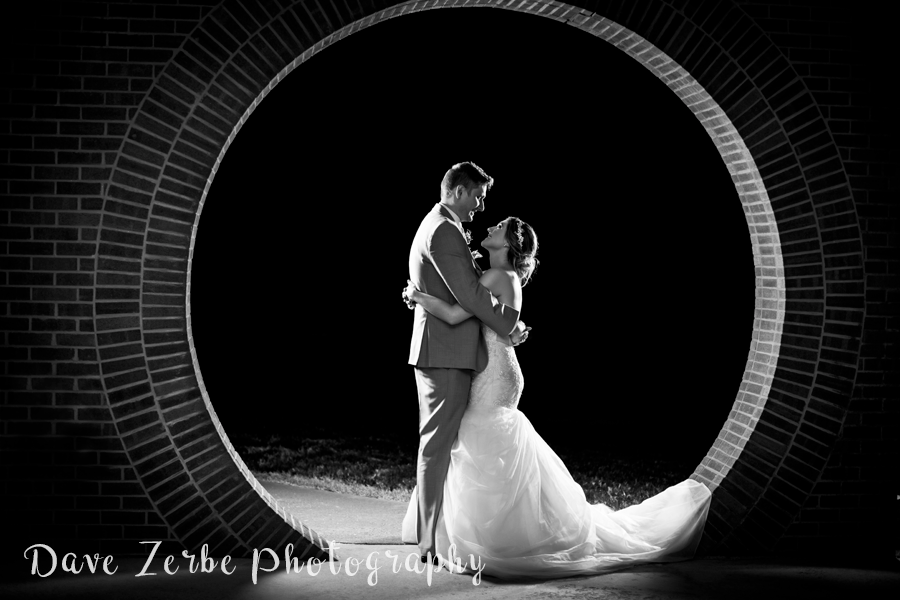 At the end of the night, we took the bride and groom outside the Scottish Rite for their nighttime photograph. It was a swift end to an exceptional first wedding of the season. We cannot thank Ashley, Chris and their families enough for working so hard to make this wedding day completely special. We can't wait to work more with Ashley and Chris in the future!
For more on this wedding, including a preview for their wedding video, check out http://ydproductions.com/chris-ashley-becomingbilinski/ where videographer Fred Tamari shows off his amazing work from the day!
---
Photographers:
Wayne Becker
Tami Bennocoff
Liz Huyett
---
Written By: Wayne Becker
Edited By: Alexis Jenofsky