Way back in 2017, I was contacted by Zach Essig who had some big engagement plans in mind. He asked us if we would be willing to capture that once in a lifetime moment and of course we did not say no!
Prior to the shoot, Zach and I had a pretty long conversation and flourished out all of the ideas to make this moment with Amy Kemp a reality. On March 18th it sure indeed became one. I was so honored to be a part of this beautiful moment and was beyond excited to continue alongside them on their journey.
After Zach and Amy enjoyed their engagement for a little bit, they were finally ready to discuss their wedding day plans. I was beyond honored when they requested me directly to be their photographer! Alike them, I was counting down the days in excitement. I could not wait to watch their story continue.
Finally the big day arrived! I arrived a little before 1pm at the Kemp family household in Birdsboro to begin photographing some early day details; including Amy's beautiful Sweetheart's Bridal dress and their wedding bands.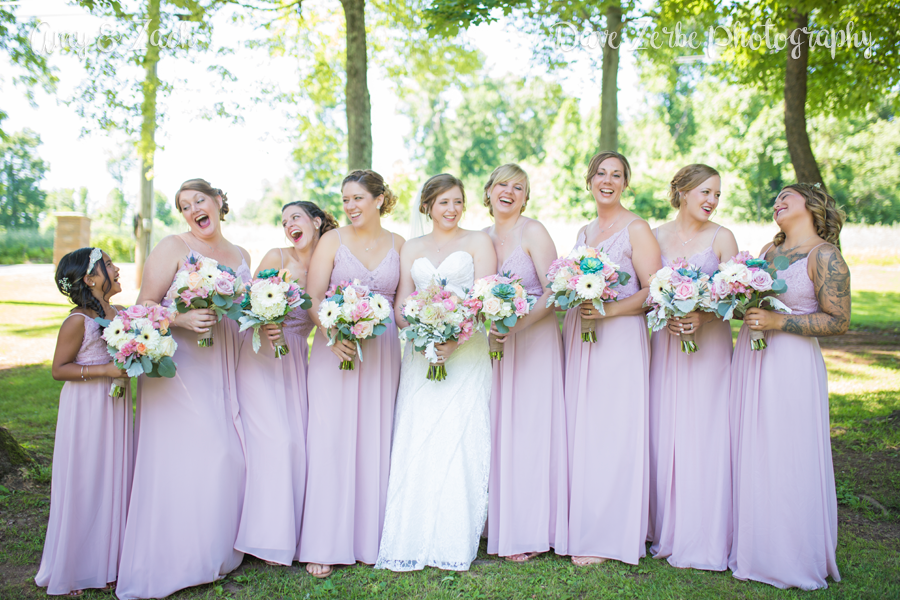 Once Amy was dressed, we captured some formal photographs with her and her bridesmaids. Her bridal party was so much fun to work with and you could tell that they were beyond excited for their friends to be wed.
Amy and her father have a wonderful close relationship and she wanted to share a special moment with him before she walked down the aisle. She decided to do a first look with her dad and let me tell you, it was a heartwarming moment.
I left Amy to let her finish her final touches and moved over to the wedding venue, Bitter Sweet Farms. By this time, it had become extremely warm and humid and it only got worse as we approached the ceremony start. I met with both Zach and my photojournalist Kaylie and we began to photograph Zach and his groomsmen. Everything moved very quickly at this point and before you knew it, the ceremony began.
I was so in love with their idea to give the ring bearers little "ring security" boxes. These boys definitely stole some of the show.
However, the real show stopper was Amy at the beginning of the aisle. When Zach locked his eyes on her, it was as if the world had just stopped moving. It was an emotional moment for the both of them as tears of happiness slowly flowed. For a moment I was lost in a world of nostalgia as I flashed back to that moment he asked her to marry him last March.
The ceremony itself, was a short but a sweet culmination of the couples' love for each other. There were tons of tears, laughter, and smiles throughout. In the end, they threw their hands up in celebration of their marriage.
The two had been expressing to me all day about this amazing spot they knew I would love. When we arrived to the location, I was blown away at the beauty and the fact that they know me so well! As a photographer, I was extremely impressed with Bitter Sweet Farms and it's pure beauty. There were so many wonderful opportunities for photography that it is a true photographer's paradise. It also definitely helped that Amy and Zach were very excited to do their formal photographs.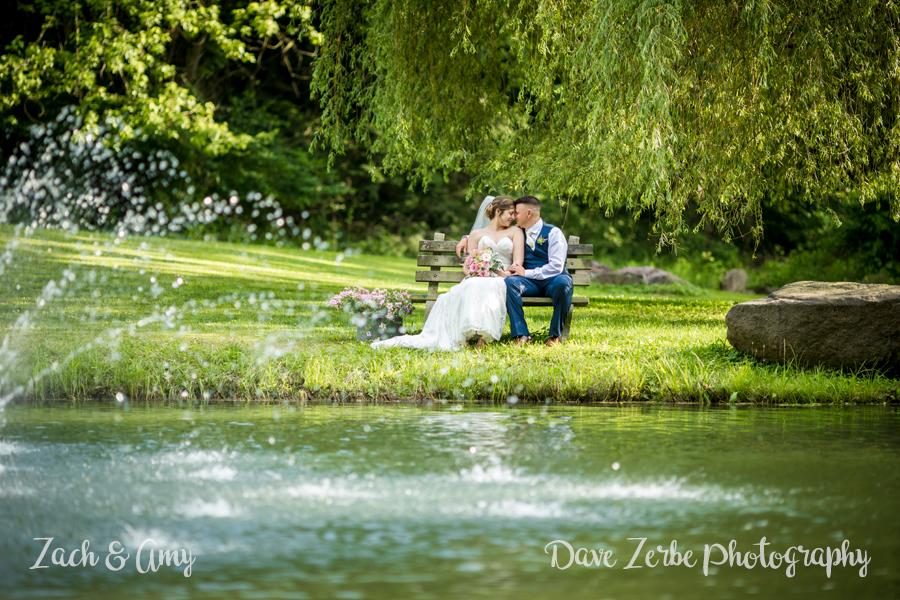 In the moment I photographed this very photo, I exclaimed how great it was. It is one of the best photos I have ever captured when it comes to framing and timing.
I mean let's face it, all of these formal photographs with Amy and Zach look stunning!
The couple entered into their reception around 6:30pm and started things off with their first dance as husband and wife. For that moment, nothing else mattered to them besides each other.
After the first dance, toasts and dinner, Amy and Zach danced with their father and mother respectively. Zach's dance had a special moment with a close family friend who was influential in both himself and his brothers lives growing up.
Next came their cake cutting and garter/bouquet events of the reception and both were having the time of their lives with their family and friends. There was not a single moment throughout the evening that either of them did not have a smile on their face.
For their end of the night photos, we went and did a lantern lighting along with a private moment for the two. It was a great way to end a fabulous wedding day. I cannot thank Amy and Zach enough for giving myself and the studio the opportunity to photograph their one of a kind wedding. These two have been nothing but amazing since the moment we starting working with them and we cannot wait to continue following their story!
---
Photographers:
Wayne Becker
Kaylie Vrabel
Written By:
Wayne Becker
Wayne is the lead wedding photographer of Dave Zerbe Photography.
"To wake up every morning knowing I am following my passion is a complete blessing. It is such an honor to be able to capture the moments in time that will live forever. I consider myself a showman within the industry and always find ways to make my clients laugh and smile even on the most stressful days of their lives. I am constantly looking forward to creating new memories with my clients. When I'm not behind the camera, I am just a simple guy who volunteers his time to many causes and enjoys watching a good superhero movie."
Edited By:
Alexis Jenofsky