More than 40 years of trusted service!
For 40 years, we at Dave Zerbe Photography have been capturing beautiful and memorable senior photographs, family photographs, baby portraits, wedding photographs, and restoring your favorite photos, in Eastern Pennsylvania and beyond. As a family-owned and operated business, we take pride in capturing your story through personal service, guaranteed quality and, most importantly, amazing photographs in our photography studio.
We are the preferred photographer for the Greater Reading Chamber Alliance for three years, the Northeast Berks Chamber of Commerce for one year, the Reading Public Museum for three years and the Reading School District for twenty years.
We would love to capture your memories
For weddings, we will begin capturing this important day at a location of the bride's choosing whether it be her home, the salon or the hotel room where she will be getting ready. It will continue until after the reception has ended. This is a special day that we can help you preserve for the rest of your lives. We are capable of using our on-site lab to ensure quality photography and we can do multiple weddings in one day.
Dave Zerbe Photography has received awards for newborn, child, senior, family, maternity, and pet portraiture that all capture the moment and are unique to you.
To assure that you are happy with your photographs, you will be given the opportunity to view all images taken on a large screen in our comfy theater. This is our 100% satisfaction guarantee!
---
We're Hiring!
Fill out the application below, we would love to meet with you to discuss the prospects of you joining our team.
We're currently in search of:
Photographers and Photo Editors/Artists
Experience is required!
Members of…
We are a member of the Professional Photographers of America, Greater Reading Chamber Alliance, and The Wedding and Portrait Photographers International.
---
Meet Our Team
Bonita Zerbe
Owner
Photographer Specializing in:
Children & Family Photography
"When you find yourself beginning to feel a bond between yourself and the people you photograph, when you laugh and cry with their laughter and tears, you will know you are on the right track." – Weegee (Usher Fellig)
In the beginning of my photography career, I learned from my extremely talented late husband who slowly taught me the meat and potatoes of being a photographer. Over the years, with David being deployed overseas defending our country, I ran the business' day to day operations. Today, I truly enjoy bringing out a smile in my clients' faces and working hand in hand with our fabulous wedding clients. There are times at our weddings where I get my bride a tissue to wipe away a tear or fix her hair at the right moment. It is truly amazing to be able to be behind the camera making memories come to life. In my free time, outside of the business I love decorating every chance I get.
---
Chad Zerbe
Owner
Photographer Specializing in:
Commercial Photography & Custom Printing
"What I like about photographs is that they capture a moment that's gone forever, impossible to reproduce." – Karl Lagerfeld
I have the privilege to carry on my father's legacy and the ability to hone the craft I grew up in. It all began standing next to my dad in our basement darkroom processing black and white film — to today, our studio, which is fully digital and constantly growing with customer experience. I have to say, the experience of walking with our clients through the most pivotal moments in their lives and capturing their important memories is an honor. It is such a joy to present a handcrafted print that will last a lifetime. To continue my creative passions in my free time I love to work on building my gourmet cooking talents by trying new recipes from around the world.
---
Wayne Becker
Photographer / Marketing Manager
Photographer Specializing in:
Wedding & Senior Photography
"The camera is the least important element in photography." – Julius Shulman
To wake up every morning knowing I am following my passion is a complete blessing. It is such an honor to be able to capture the moments in time that will live forever. I consider myself a showman within the industry and always find ways to make my clients laugh and smile throughout the most important days of their lives. I am constantly looking forward to creating new memories with my clients. When I'm not behind the camera, I am just a simple guy who volunteers his time to many causes including the fire service and other community organizations . I also enjoy a good superhero movie, wings, and a relaxing evening with family and friends.
---
Tami Bennecoff
Photographer / Lead Editor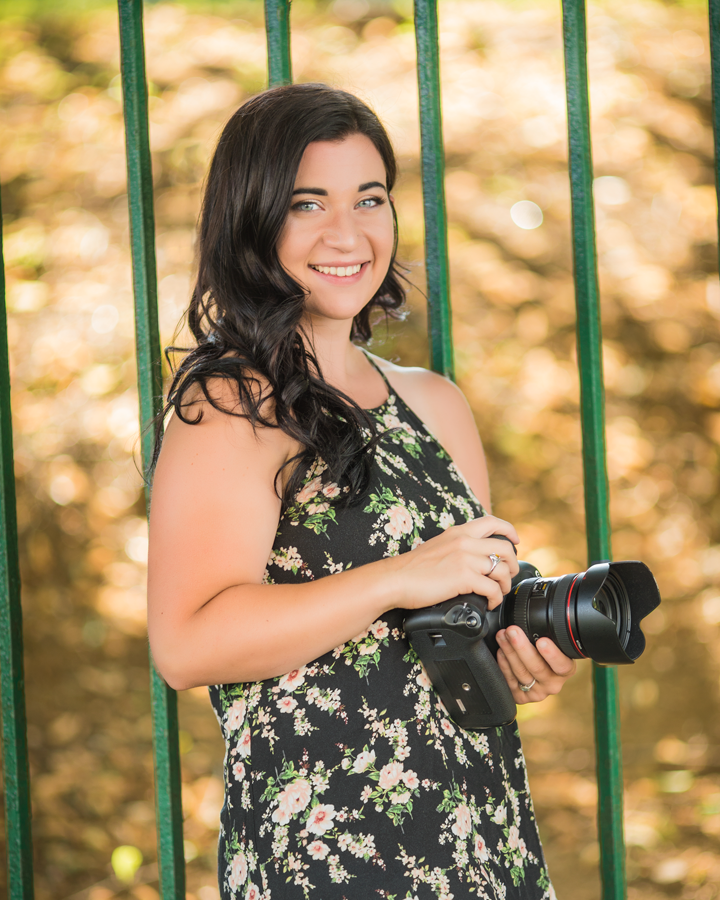 Photographer Specializing In:
Newborn, Children, and Family Photography
"It is more important to click with people than to click the shutter." – Alfred Eisenstadt
Born and raised on a family farm, you would never expect me to be a photographer. My first camera was bought for me at the age of ten and while traveling to many county fairs with my family, I developed a talent for photographing livestock. As I grew more and gained experience, I began to widen my horizons with other styles of photography. I adore all the numerous emotions that are given off of the memories I capture, and I can't wait to share them with you.
---