Building a good relationship with my clients is one of the most favorite parts of being a wedding photographer. Getting to know who you're working with before the big day can be very important, especially when you get to learn different things about the couple. In the case of Sarah Weidner and Dylan Frey's wedding for example, this proved to be very helpful. Since the groom was typically a little nervous in front of the camera, it was my job to make him and his bride feel comfortable while creating a collection of beautiful photographs.
When I met the couple over the summer in Easton, I took my time working to build that strong relationship with them in hopes that they would trust me to bring their big day to life through photos. After a few months, we were all confident that we would get some gorgeous shots from the wedding.
While a curveball was thrown our way on the big day, it was nothing we couldn't handle. It snowed five inches the night before during the very first snowfall of the season. Therefore, it was time to get innovative — and I couldn't have been more pleased with the results.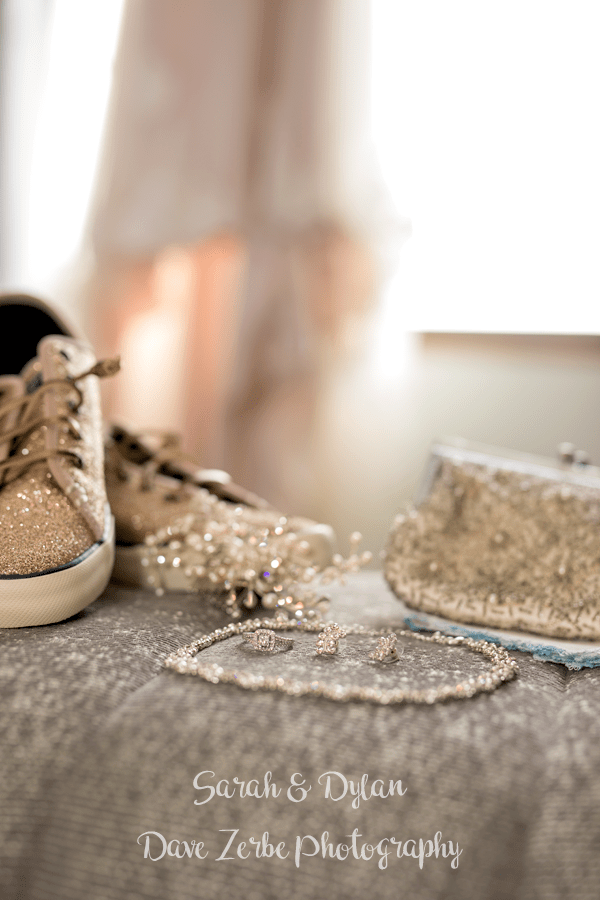 As we arrived at the Courtyard by Marriott in Bethlehem to meet with our couple, the bride was staying calm and collected while embracing the unexpected snow. Sarah and her husband were both open-minded and confident that their wedding day would still be perfect.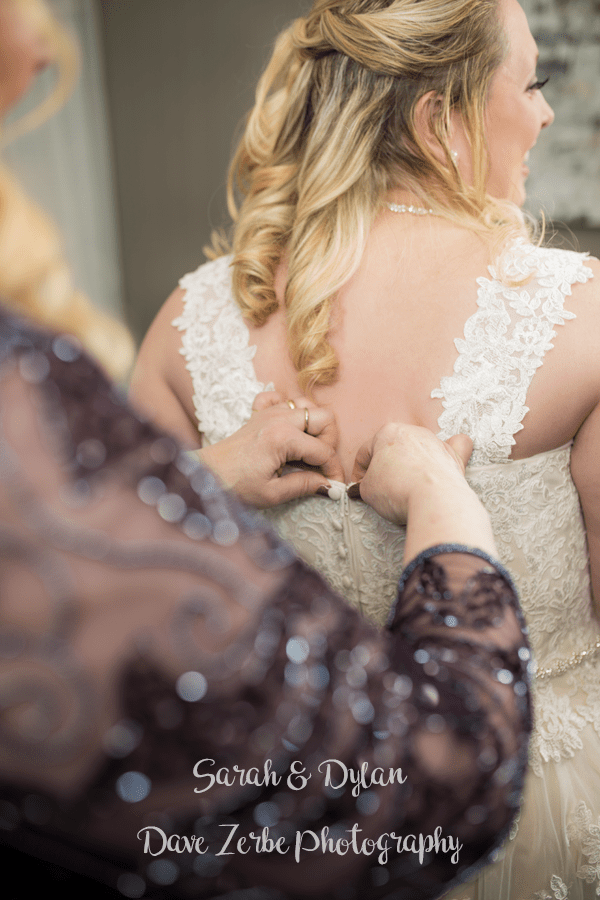 I spent the morning taking photos of the bridal party as they got ready for the ceremony; and before I knew it, it was time to head over to Green Pond Country Club. And as soon as we got there, we captured a great shot of Sarah showing off her bridal look in a stunning leather jacket.
Dylan arrived soon after and finished getting ready with his groomsmen. He started getting a few jitters, but I knew he would feel relaxed again when he saw his future wife for the first time.
It was time for the first look and we decided to have it take place outside. Even with all the snow on the ground, we were lucky to have some open and dry ground to work with. Their first look was a fun moment between the two that included some of my favorite reactions from our very animated groom.
We continued working through portraits after our first look. But since it was getting colder outside, we it was time to head inside after a few shots. Before we went in, I wanted to make sure I got a shot of the couple near a row of rose bushes. The snowy scene was breathtaking and provided us with a beautiful final outdoor shot.
After Sarah warmed up a little, we did a first look with her father. His emotions after he witnessed his daughter for the first time were truly moving and heartwarming.
Then we did some bridal party shots. The party was a fun group of people who were very supportive throughout the process. We couldn't have done any of these unforgettable and unique photos without them!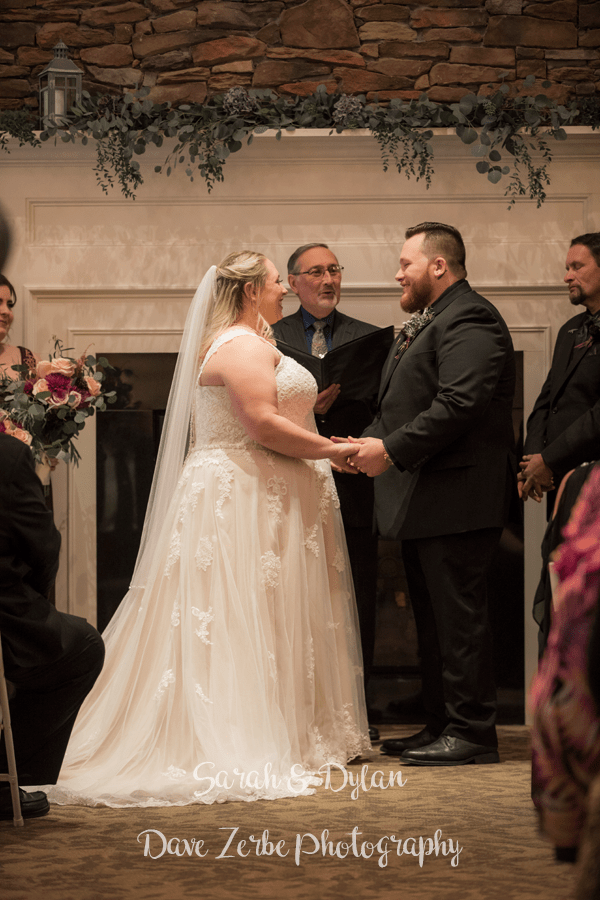 Before long, it was ceremony time. As Sarah was escorted down the aisle by her father, you could see on her face how excited she was to finally marry Dylan. The short and sweet ceremony inspired plenty of smiles and tears. tAnd as the couple kissed for the first time as husband and wife, you could feel the happiness radiate throughout the room.
As the reception began inside the ballroom, I had no doubts that it would be a great time. The dance floor was filled with people the entire evening and everyone was the time of their lives celebrating the happy couple.
A special thanks all around to Sarah and Dylan for giving us a wonderful experience. They were a blast to get to know and allowed me to use the unexpected weather to make their wedding photos a beautiful and memorable representation of their love.
---
Photographers:
Wayne Becker
Liz Huyett
Written By:
Wayne Becker
Edited By:
Lani Panico