Every time we book a wedding client, we conduct a "get-to-know-you" photography session with the engaged couple. This helps the future bride and groom become comfortable with their photographer, get used to being in front of the camera, and contribute some of their own ideas. This session is vital when it comes to building a strong relationship with all of our clients.
We had our fair share of these fun and unique sessions throughout the year of 2018 as couples have been preparing for their 2019-2020 weddings. Here are some of the highlights from this past year's engagement shoots!
Alyssa King & Branden Bear – 02/03/18
The first session of the 2018 was also my first travel experience of the year. Amanda wanted to do the session at the Lone Eagle Brewing Company in NJ, which provided a unique and fun place to shoot. Capturing beautiful shots at the brewery made me even more excited to take photos at their wedding, which is also taking place at a beautiful venue. I'm looking forward to working with this couple again on April 18th, 2019 on their big day.
Jamie Raver & James Benn – 05/26/18
This late-spring session took place on Penn Avenue in West Reading, which is another great location to capture photographs. I distinctly remember how vibrant the colors were in this landscape and how much fun Jamie and James had getting their photos taken. I really enjoy working with these two and can't wait to photograph them more on their wedding day!
Amanda Brown & Daniel King – 06/14/18
Our second travel opportunity brought me and Chad 5 hours north to Niantic, Connecticut. Niantic is a beautiful town along the Atlantic, which made it the perfect place for Amanda and Daniel's shoot. I'm glad I had the chance the photograph in such a breathtaking location, and I hope to visit the area to take more photos soon!
Lindsey Swavely & Cory Geist – 07/06/18
Lindsey and Cory gave me one of the most enjoyable sessions I've ever had the chance to shoot. We had a wonderful time as they embraced their wedding's Star Wars theme, which will also be incorporated during their big day on May 4th.
Rachel Moloughney &  Matt Tobin – 10/21/18
Longwood Gardens is such a fun choice when it comes to locations for a session. There are so many backgrounds to choose from, which helped me capture amazing images during Rachel and Matt's shoot. The couple was new to being photographed, but soon warmed up as they tried out some new poses in front of some of the gorgeous landscapes at the venue.
Tannar Urban & Luke Matsago – 10/21/18
The second engagement session of the day was with two people who I absolutely love working with. Tannar and Luke are such a cute couple and I love capturing their interactions with each other. Their 2020 wedding can't come soon enough!
Courtney Hermany & Kyle Rickard – 10/25/18
Photographing your friends' wedding can be a little nerve wracking, but I feel like the challenge always helps me bring out some of my best work. Courtney and Kyle have been friends of mine for about three years now, and I can't wait to help make this amazing couple's dreams come true during their September 1st wedding.
Katie Chominski & Eric Schoellkopf – 10/28/18
When I first met Katie and Eric, our personalities meshed well almost instantly. I can't express enough how important this bond is to get the best out of photographs; and the camera certainly picked up on it. We had a magnificent time navigating Grings Mill and talking about their upcoming wedding on October 10, 2020!
Megan Boylan & Cody Coleman – 11/11/18
Megan & Cody's Reading Museum session was a pure joy to photograph.  I can't express enough how much fun I had working with these two! They also picked one of the most fall days to shoot. From their session, I learned that this time of the year is always going to give the best opportunity to capture the colors of fall.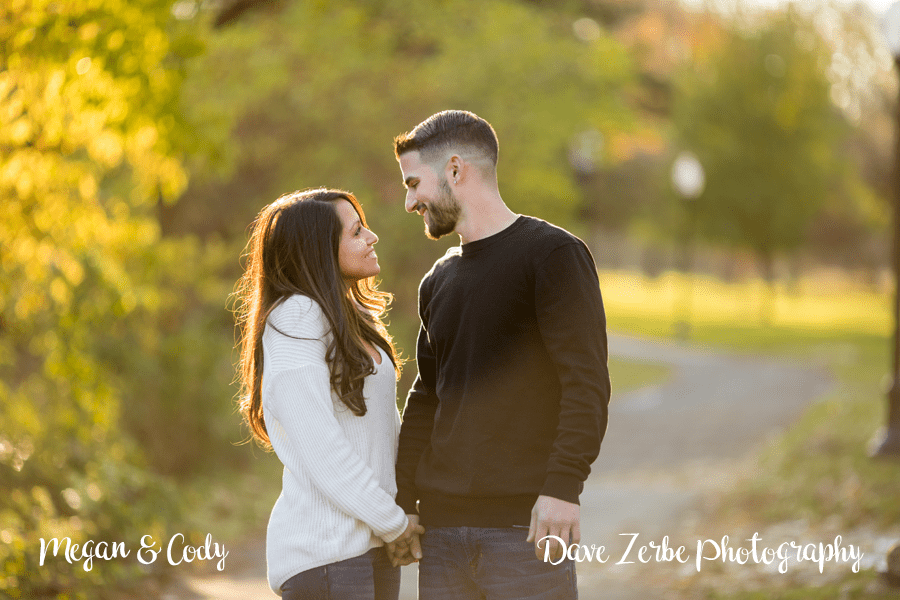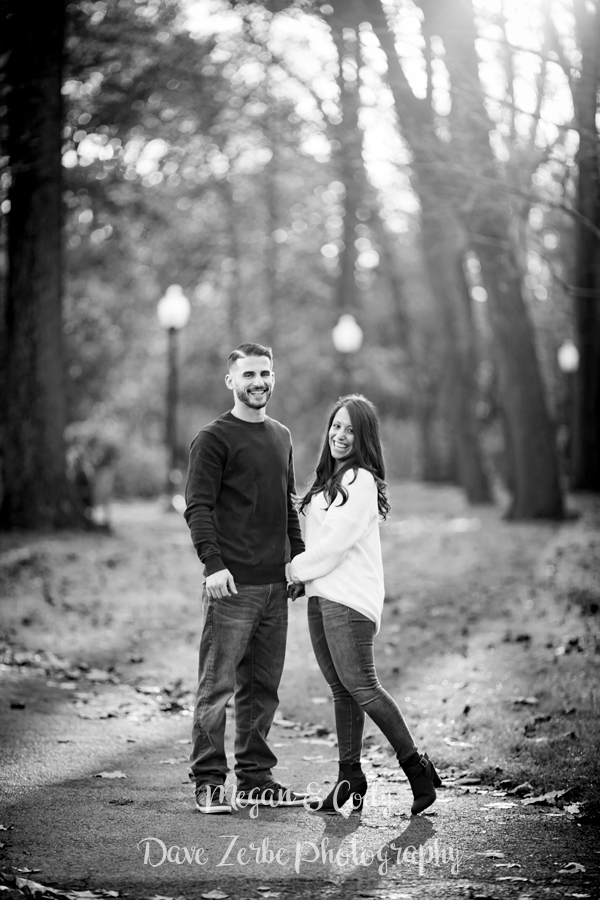 Amber Moyer & Jake Scatchard – 11/12/18
I remember this session very well, considering it took place at one of my favorite spots to photograph, Lockridge Furnace. The venue helped Amber and Jake become more comfortable in front of the camera, which really helped me capture their personalities. Their May 5th, 2019 wedding, which will take place at Blue Mountain Resort, is sure to be an amazing day to remember!
Desira Kunkle & Randy Rickenbach – 11/14/18
Desira and Randy decided to do their session at the place that they're getting married, which was a great idea in my opinion. It gave us an opportunity to check out some different spots and ideas for the wedding on May 4th, 2019.
Stephanie Schmitt & Tom Stone – 11/18/18
When Stephanie requested to do her session in Washington DC, I instantly jumped at the opportunity. Seeing as DC is one of my favorite places to shoot, I was more than happy to take the three hour trip to meet the couple this past November. Even though it was chilly outside during the shoot we were able to get some unique and fun photographs. I'm looking forward to getting even more great shots at their wedding on June 1st, 2019 at the exquisite and elegant Vault 634.
Schoellkopf & O'Brien – 11/23/18
I go into each shoot equally as motivated as I was during the last, but this session certainly gave me a lot to live up to. I photographed the bride's brother on October 28th, so it was my job to uphold a reputation and deliver some beautiful photos. This shoot was different, enjoyable, and reflective of the fun that this couple will inevitably have on their big day.
Alex Irwin & Lewis Cooper – 11/30/18
My last session of the year also took place at Longwood Gardens. I was very excited to circle back to one of my favorite locations, especially because this November shoot gave me the chance to capture shots under the gorgeous Christmas lights. It was a great way to cap off the season!
Here's to an unforgettable year of engagement shoots, along with many more years of beautiful weddings to come!